Owners of Volvo, Guangzhou based Zhejiang Geely has announced that they will simplify the Volvo range, create transparent pricing and go fully electric by 2030 having already pledged to be 50% electric by 2025. They now join Bentley, Ford and Jaguar, Land Rover that have made the same pledge to be all electric by 2030.
UK Banks and Wealth Management
The arithmetic is straightforward: UK bank deposits grew by GBP 221 billion in 2020 while lending grew by GBP 53 billion. This in a nutshell explains why the race is on at UK banks to improve their WM offerings. Given the negligible interest rates on offer, depositors will, the banks hope, rush to take up those new products and services. This may prove to be short lived once lockdown ends and savers regain confidence; then it will be likely spent on holidays, entertainment and home improvements-or maybe an electric Volvo.
With net inflows apparently slowing from January's $55 billion of foreign money going into emerging markets, it was no surprise that only $31 billion was invested in February which was the lowest monthly amount since August last year.
We Gotta Get out of This Place
It was this day in 1966 that The Animals were due to perform to a packed Coliseum in Ottawa, Canada except…the  venue's management refused to pay the band up front before the concert. On those terms, The Animals declined to play and after an hour of waiting, their fans rioted with plenty of damage to the Coliseum which left the venue, the band and the fans all out of pocket. Here is their 1965 hit which the Animals would doubtless have played and the venue management equally no doubt wished they had:
We Gotta Get out of This Place
In this dirty old part of the city
Where the sun refused to shine
People tell me there ain't no use in tryin'
Now my girl, you're so young and pretty
And one thing I know is true
You'll be dead before your time is due, I know
Watch my daddy in bed a-dyin'
Watched his hair been turnin' grey
He's been workin' and slavin' his life away, oh yes I know it
And I've been workin' too, baby (yeah!)
Every night and day (yeah, yeah, yeah, yeah!)
We gotta get out of this place
If it's the last thing we ever do
We gotta get out of this place
'Cause girl, there's a better life for me and you
Now my girl you're so young and pretty
And one thing I know is true, yeah
You'll be dead before your time is due, I know it
Watch my daddy in bed a-dyin'
Watched his hair been turnin'…
Discussion and Analysis by Humphrey Percy, Chairman and Founder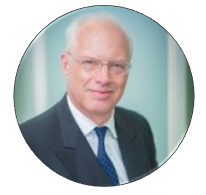 Click Here to Subscribe to the SGM-FX Newsletter