My sincere thanks to European leaders for appointing me as President of the European Central Bank from 1 November 2019. It is an honour to succeed Mario Draghi. I am looking forward to working with the ECB's talented staff to keep euro area prices stable and banks safe.
Fear not it's not me but rather Christine Lagarde with rather a disingenuous statement given 1.The selection process (political rather than qualification based) and 2. The morale level at the ECB following the decision taken on the most recent monetary measures (low to very low). No doubt the Baker Mackenzie lawyer in CL will jolly up the volk (folk) at the ECB! 
Happy 76th Birthday to Catherine Deneuve
Having enjoyed success portraying a succession of icy, aloof and mysterious beauties as well as being a model and singer, Catherine Deneuve is the head girl of French cinema and is worth USD 75M. Hats off to her or Chapeaux as she would say!
10 Cemeteries to visit before you die
With no discernible sense of humour, USA Today have managed to transcend irony with this catchy headline. All their top ten are in the USA which may not be fully convenient for all readers of the SGM-FX Daily Briefing. Here they are:  Cambridge, Richmond, Salt Lake City, Louisville, Tarrytown, Molokai, Cleveland, Key Biscayne, Philadelphia and Colma.
For those who reside or regularly visit the USA: if you don't manage to visit before your own big departure to the next world, hey maybe your relatives will spring you a plot in one of the top ten!
For all you David Bowie fans, here is part of Starman while you ponder…..!
There's a starman waiting in the sky
Hed like to come and meet us
But he thinks he'd blow our minds
There's a starman waiting in the sky
Hes told us not to blow it
Cause he knows it's all worthwhile
He told me:
Let the children lose it
Let the children use it
Let all the children boogie
Discussion and Analysis by Humphrey Percy, Chairman and Founder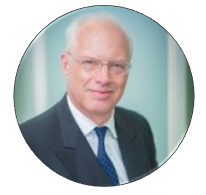 Click Here to Subscribe to the SGM-FX Newsletter