Management Guru: Andy Grove-the"guru's guru" and his book, High Output Management
Andy Grove who departed this world in 2016 had many choice quotes, but those who knew him as CEO of Intel would not be surprised to learn that Dominic Cummings, the UK Prime Minister's Chief Adviser has embraced his book and set it as required reading for Government Special Advisers over Christmas. Here are a few:
Those who relax end up losing
Success contains the seeds of its own destruction
Success breeds complacency. Complacency breeds failure
Exactly 20 years ago Macau reverted to Chinese sovereignty having being ruled by Portugal since 1557. It was both the first and the last colony held by a European country on Chinese territory. There you go: now you are definitely in with a chance if you play Trivial Pursuits over the Christmas period.
The Italian model turned songstress celebrates her 52nd birthday today. Before snagging Nicolas Sarkozy in 2008, Carla Bruni was busy carving herself out a top modelling career and then selling no less than 5 million albums while walking out with first Eric Clapton then Mick Jagger. Worth at least USD 15 million no doubt to the irritation of her husband who is "only"worth USD 12 million, there is also the sensitive matter of the height differential where again Carlo leads at 175cms versus Sarko's 165cms.
Christmas Cracker Joke: What do you call a polar bear wearing earmuffs? Anything you want, it can't hear you!
Discussion and Analysis by Humphrey Percy, Chairman and Founder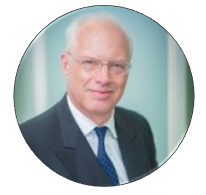 Click Here to Subscribe to the SGM-FX Newsletter