5G-warp speed tech for 5G or 5th Generation Users
In the hell that is Stratford City, East London on Saturday afternoon at the Apple Shop, my role as (supportive) chauffeur on the mission to secure a new IPhone 12 Pro, allowed me ample time in the queue to research what a mind bending improvement in speed from 4G to 5G actually means. 5G signals are transmitted on a broad range of frequencies from low band to medium band to high band which is known as millimeter wave. Each band has its own characteristics: low band signals can travel through walls and penetrate deep into buildings; high frequencies are limited in range but are already achieving speeds of 4 gigabits per second which is about 4 times faster than today's fiber optic desktop connections. 5G is being rolled out globally and is being hailed as the most significant step forward in mobile technology since…..4G. What I can confirm is that the new IPhone 12 Pro is a very handsome looking piece of kit, is extremely fast, comes in a range of nice colors-and lastly has at least one very satisfied new owner.
The latest and most stylish two door sports car from Ferrari has both Ferrari and motoring journalists reaching for the Thesaurus to find the appropriate degree of hyperbole for the Ferrari target buying audience. Pictured in various locations appropriately enough in Rome, the Roma looks terrific and is notable by the complete absence of any people in the publicity shots-not hard in these times of Lockdown and non socializing. Normally Ferrari security personnel would struggle to hold enthusiastic fans back from this new car which costs a touch under GBP 171K or EUR 188K or USD 345K. Meanwhile my prize for the most creative writing goes to H.R.Owen which describes Ferrari's new model as follows:
The Ferrari Roma speaks in an extremely modern language accompanied by an authentic and refined style
USD 345K and it talks too!
Today is original Hermits member, vocalist and rhythm guitarist Keith Hopwood's 74th birthday. The Manchester band was famous both for its great consistent success and also its bitter factional disputes which saw a revolving door of talent to rival that of any investment bank-Keith Hopwood left in 1972. Back in 1965 "Mrs Brown You've got a lovely daughter" was a hit for the Hermits reaching Number 1 on the US Billboard Hot 100:
Mrs. Brown you've got a lovely daughter
Girls as sharp as her are somethin' rare
But it's sad, she doesn't love me now
She's made it clear enough it ain't no good to pine
She wants to return those things I bought her
Tell her she can keep them just the same
Things have changed, she doesn't love me now
She's made it clear enough it ain't no good to pine
Walkin' about, even in a crowd, well
You'll pick her out, makes a bloke feel so proud
If she finds that I've been round to see you (round to see you)
Tell her that I'm well and feelin' fine (feelin' fine)
Don't let on, don't say she broke my heart
I'd go down on my knees but it's no good to pine
Walkin' about, even in a crowd, well
You'll pick her out, makes a bloke feel so proud
If she finds that I've been…
Discussion and Analysis by Humphrey Percy, Chairman and Founder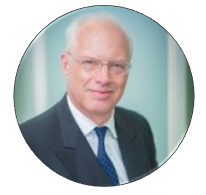 Click Here to Subscribe to the SGM-FX Newsletter