Today is International Women's Day which has been celebrated since 1909.
With the creation of 379,000 new jobs in February, the US economy is looking suddenly more robust that together with some weekend sunshine has brought out the inflation worriers with the notable exception of the Chairman of the Federal reserve, Jay Powell who sees the green shoots as temporary. With rock bottom interest rates it is clear that home sales, car sales and other consumer and business activities have all benefitted with the result that the US cost of living may, it is now claimed, exceed a growth rate of 2% by the time we reach H2 2021. USD has strengthened on all this and now EUR stands at USD 1.1920. WTI Oil at $67.23 is telling the same story-exacerbated overnight by an attack on a Saudi Arabian oil facility raising fears of supply disruption.
In the past month since the US market hit its all time high, there are quite a few technology stocks that have fallen back sharply from their individual intra day highs, but none more so than Zoom Video Communications by 42%, Tesla by 30%, Moderna by 30% and Peleton Interactive by 39%. Wall Street analysis suggest that these stocks with one exception are all set for major bounce backs this year: Peleton by 60%, Moderna by 31%, Zoom by 42% and Tesla…by 0%. What that analysis shows is that there is still plenty of upside in technology stocks and it's just a question of choosing the right ones. It were ever thus!
Seasoned SGM-FX readers will of course recall the actor Telly Savalas who played the TV cop, Kojak and whose catch phrase this was. It was on this day in 1975 that TS released a recording of the David Gates of Bread song If that became a UK Number One hit for him. A hit it may have been but the lyrics surely qualify as nonsensical even set by the high bar of the 1970's:
If:
We smelled your soup on the fire cooking
We saw your toys and your pencils looking bright
So bright and yet they come from oh so far away
We heard your flags and your banners flapping
We felt the air from from your hands all clapping time
In time, I'm sure your time is not so far away
Millions, all moving forward
Millions, all babbling crossword
Millions, all flow at water
Millions, all bright with laughter
He make you glowing
He bake you golden like a yangtse mud
I saw your writing on paper landing
Your stamps showed bridges and temples standing still
So still, and yet they're standing oh so far away
I saw you asking for western thinking
I say it's poison that you'll be drinking
Stay as East, as far away as dreams will let you be
Discussion and Analysis by Humphrey Percy, Chairman and Founder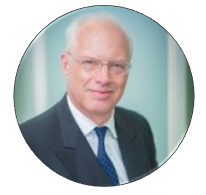 Click Here to Subscribe to the SGM-FX Newsletter