The dollar enjoyed a stronger session yesterday with world stock markets at almost record highs and volatility indices offering reassurance of a lack of volatility. GBP was under pressure as the UK government began the process of managing expectations for a delay in the lifting of LockDown. With both the European Central Bank meeting on Thursday and also US Inflation data out the same day, markets were in a holding pattern with oil a little lower with WTI at $69.52 and gold at $1,893. EUR/USD at 1.2180. Which all left us with little alternative but to watch and re-watch President Emmanuel Macron on an official visit to Tain-l'Hermitage and receiving a slap in the face from a well-wisher for his efforts.
With BTC down 10% to $31,548, those who bought at the high of $63,237 just less than 2 short months ago on April 13 might be asking themselves if their investment rationale was…rational or, one of those Saturday morning decisions that seemed a good idea at the time. Those who followed the Colonial Pipeline ransomware attack might have spotted that the hackers took the ransom in BTC since it was anonymous and therefore undetectable. This strategy was misguided to say the least: firstly BTC has nearly halved in value and secondly the FBI assisted Colonial in recovering 85% of the ransom by tracing and seizing the BTC. Cynics might see the latest fall in BTC as directly due to the dawning realization that BTC is not as anonymous and untraceable as previously assumed.
The EU has not hesitated in swiftly threatening it would react "swiftly, firmly and resolutely" if the UK continues to send chilled meats including the ingredients for mince and the all important British banger to Northern Ireland after June 30 when the current grace period expires. In fact Maros Sefcovic, Vice Head of the European Commission has promised a trade war with Britain if it does not fully fulfil its cold meat commitments. Something for the EU and the UK to chew over at breakfast at the G7 Summit meeting next week-no doubt while enjoying a full English. Fake news or just the Daily Telegraph? Take your pick but…EUR/GBP unruffled at 0.86 on this.
It was of course this day in 1972 that Elvis performed in NYC for the first time. Flushed with that success he completely misread the market by offering the media the chance to interview him for $120,000. There were no takers. To give you an idea the equivalent of $120,000 today would be $766,000.
Here's one of Elvis' greatest songs which charts the impending break up with Priscilla:
Suspicious Minds
We're caught in a trap
I can't walk out
Because I love you too much, baby
Why can't you see
What you're doing to me
When you don't believe a word I say?
We can't go on together
With suspicious minds (with suspicious minds)
And we can't build our dreams
On suspicious minds
So, if an old friend I know
Stops by to say hello
Would I still see suspicion in your eyes?
Here we go again
Asking where I've been
(You can't see the tears are real, I'm crying)
(Yes, I'm crying)
We can't go on together
With suspicious minds (suspicious minds)
And we can't build our dreams
On suspicious minds
Oh, let our love survive, oh no
I'll dry the tears from your eyes
Let's don't… (I'm hating that, I mean)
(This time I didn't remember why, do you?)
(Yeah, yeah)
We're caught in a trap
Discussion and Analysis by Humphrey Percy, Chairman and Founder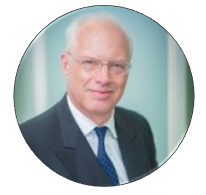 Click Here to Subscribe to the SGM-FX Newsletter