Chicago USA based United saw a sharp decline in both bookings and also by 5.5% in its share price yesterday. Having revived until a couple of weeks ago, following the imposition of a 14 day quarantine rule in New York, Connecticut and New Jersey, United led the way with all US airlines giving up ground on a day when the S&P overall saw falls. Confidence already fragile by the flying public has received a knock.
Pope John XXIII: Italians come to ruin most generally in three ways, women, gambling and farming. My family chose the slowest one.
With no land of their own and coming from the poor wing of a distinguished family, his parents were not destined for wealth since they worked land in exchange for a share of the crops. That was further compounded by having 13 children. Even despite this, Pope John XXIII went on to oppose contraception and 22 years after his death was canonised in 2013.
Yesterday Italy's PM Guiseppe Conte announced a far reaching "mother of all reforms" economic review to slash red tape. This "simplification decree" is being described as the key to relaunch Italy's economy. Small acorns so far with the EUR strengthening a third of a cent versus USD on a generally positive day for Eurozone news.
Postcript: That reduction in red tape did not extend to the Carabinieri being sympathetic to 6 nudists-all men- who yesterday were displaying both their essentials and their naturist credentials on the shore of Lake Como and promptly received on the spot fines of EUR 3333 each for outraging public decency! More small acorns…!?
Lockdown 2020: FOBFU+FOMO+FOGO
To start off with most workforces discovered back in March that WFH or working from home had benefits and consequently was at times fun-hence Fear of Being Found Out. That gave way as the weeks became months and social life ceased almost completely to Fear of Missing Out. The most recent stage even despite the sharp decline in Covid cases due to various government initiatives designed to drum caution into everyone resulted in Fear of Going Out.
Yesterday at SGM-FX headquarters and for the first time for 106 days we were all back at our desks-Fully alert and risk aware but fear free, distanced, hand sanitised and armed with a set of strict instructions on the new office etiquette. Only for two days a week to begin with, but it's a welcome start.
Discussion and Analysis by Humphrey Percy, Chairman and Founder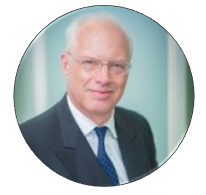 Click Here to Subscribe to the SGM-FX Newsletter