What if? While no-one apart from possibly President Putin wants to see Russia invade Ukraine, the question is what happens to markets in the event that those Russian tanks and soldiers are ordered to invade. Some of these things have already started happening: Oil will spike sharply higher and will break through the $100 level quickly propelled by low inventory levels. Equity markets will sell off sharply-initially before some individual shares will rise. US Treasury Bond Yields will fall- the 10 Year is trading at 1.92% down from its highs at the end of last week. USD will strengthen further: EUR/USD 1.1340.
The price of household staples such as tinned tomatoes and pasta has stealthily and steadily increased everywhere by almost 30% in the past 2 years, but so far shoppers are mostly accepting those increases by adjusting their spend on other food items. Now it's getting serious with prices for Schweppes and Fever Tree tonic rising by a lesser but still significant amount which will mean that our homemade GnT's are becoming increasingly dear. Ditching the tonic is probably not a wise course. GBP strong on the back of EUR weakness with GBP/EUR 1.1945.
Protesters demonstrating against the strict, in fact the positively draconian NZ covid rules were disinclined to shift their entrenched position outside Parliament despite police deploying a lethal weapon: playing Barry Manilow songs to or rather at them over the PA system. In the wake of this failure to shift the protesters, the stakes have now gone even higher if that is possible with the police wheeling out the ultimate deterrent: playing James Blunt's song, You're Beautiful at full volume -repeatedly. Respect to JB: it was his idea!
NZD unimpressed over all this pop music with USD/NZD 1.50 where it has largely been over the past 2 weeks.
This day in 1978 Dire Straits started recording their first album called modestly but quite unoriginally, Dire Straits which prompted the launch of a global wave of air guitar enthusiasts desperate to emulate their soon to be hero Mark Knopfler. The first song on the album set the tone for a string of hits, but it was the first song on the second side (vinyl, for those of you who have grown up in the digital world ) called Sultans of Swing that became the sensation; here it is as good and fresh as it was 44 years ago-pass me my air guitar:
You get a shiver in the dark
It's a raining in the park but meantime-
South of the river you stop and you hold everything
A band is blowing Dixie, double four time
You feel alright when you hear the music ring
Well now you step inside but you don't see too many faces
Coming in out of the rain they hear the jazz go down
Competition in other places
Uh but the horns they blowin' that sound
Way on down south
Way on down south
London town
You check out guitar George, he knows-all the chords
Mind, it's strictly rhythm he doesn't want to make it cry or sing
They said an old guitar is all, he can afford
When he gets up under the lights to play his thing
And Harry doesn't mind, if he doesn't, make the scene
He's got a daytime job, he's doing alright
He can play the Honky Tonk like anything
Savin' it up, for Friday night
With the Sultans
We're the Sultans of Swing
Then a crowd a young boys they're a foolin' around in the corner
Drunk and dressed in their best brown baggies and their platform soles
They don't give a damn about any trumpet playin' band
It ain't what they call Rock and Roll
And the Sultans
Yeah, the Sultans, they play Creole
Creole
And then the man he steps right up to the microphone
And says at last just as the time bell rings
"Goodnight, now it's time to go home"
Then he makes it fast with one more thing
"We are the Sultans
We are the Sultans of Swing"
Discussion and Analysis by Humphrey Percy, Chairman and Founder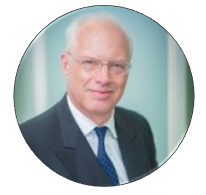 Click Here to Subscribe to the SGM-FX Newsletter