UK Pensions Claimants living in Europe
There are approximately 400,000 pensioners living in Europe and all of them are wondering what a No Deal Brexit means for them and what it will mean with or without a Deal for GBP. SGM-FX have a growing number of pensioners who fall into this category and to whom we give certainty on what their pensions will buy in Europe. 
Those 400,000 are mostly divided in  order of size as follows; Ireland 140K, Spain 100K, France 70K, Germany 50K and Italy 40K. Each year while the UK is in Europe, pensions are uprated for those living in the 27 countries by the largest of Average Earnings, Inflation or 2.5%. 
What happens after the UK exits? With the PM's Deal the situation remains unchanged. With no deal, uprating will continue in 2019 and 2020. After that, it is unclear. What pensioners living in Europe must do however is achieve certainty about what their GBP pensions will buy in EUR in advance. SGM-FX can help with that.
GBP still buoyant but lower than the highs seen yesterday and so many of our clients are locking in the best rates for buying ZAR, USD and EUR in particular that have been available for nearly two years as identified in our Briefing previously.
The SGM-FX shopping enthusiasts are scratching their heads at the tills to understand why Marks and Spencer paid GBP750M for Ocado and how they justify it. It works out at £1041 for each and every one of the 720,000 Ocado customers acquired by M+S which is a lot of smoked salmon sandwiches before they turn a profit on that trade!
Elsewhere the Dow has dipped beneath 26,000 again, FTSE stands at 7,100and Dax is weaker at 11,475. Oil up with WTI strong at $57 and Gold weaker at $1321.
Retailers are being forced to address declining High Street sales and the remorseless progress of Amazon by making shopping more "experiential".
SGM-FX "athlete" Richard claims that he was watching a cartoon version of himself leaping over planes and buildings while encountering dancing pandas on a screen while trying out some new Nikes.
We listened to this with a certain amount of scepticism and put it down to Rich overdoing it on some fine South African red Pinotage wine after work. Either way he has had his leg encased in a plastic boot and has been looking to his colleagues for sympathy.
No chance!
Discussion and Analysis by Humphrey Percy, Chairman and Founder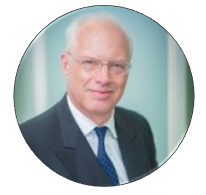 Click Here to Subscribe to the SGM-FX Newsletter