Despite markets, schools, airports and businesses being shut on Monday here in Taipei, Taiwan where I am writing this, there has been some unexpected good news for the economy. Analysts had concluded that Taiwan would suffer badly from the US-China trade war. Instead international funds are investing once again and the currency, the Taiwan Dollar, has been the best Asian performer this quarter. And another thing: Typhoon Mitag has largely blown through and it's now considered safe to venture outside again!
Bean Counters- nice work ….while you can get it
Under fire like all the Big Four accountancy firms by the U.K. regulator, PWC has unveiled some telling numbers as to just why the industry is under review: $42 billion revenues and 276,000 employees globally. PWC audits 28% of the Ftse 100 companies and the same number of the next 250 largest U.K. companies. If this sounds cosy to you, the review of the Big Four will almost certainly conclude the same. The question is what it will recommend. Meanwhile all Finance Directors need to explain why those eye watering fees paid to the Big Four are good value- after all: bean counting: it's not rocket science is it?!
The UBS research team has produced a bubble index of global cities. The only places that represent good or fair value are in order:
Chicago, Dubai, Milan, Boston and Singapore. The 7 most over valued in order are: Munich, Toronto, Hong Kong, Amsterdam, Frankfurt, Vancouver and Paris. Others that are simply expensive include Madrid, London, NYC, Sydney, Tokyo, Zurich and San Francisco. If you already live and are planning to remain in one of these great cities, this is only of passing interest, but if you are contemplating a purchase in Chicago or Dubai it is reassuring. 
The absence of Johannesburg and Cape Town from the table suggests that South Africa which is still enduringly popular with SGM-FX's customers represents great value -as does the ZAR generally.
Discussion and Analysis by Humphrey Percy, Chairman and Founder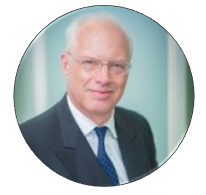 Click Here to Subscribe to the SGM-FX Newsletter