RCEP: Regional Comprehensive Economic Partnership
This new formed and largest free trade bloc globally was signed yesterday and includes the 10 countries that make up ASEAN-The Association of South Eastern Asian Nations plus China, Australia, New Zealand, Japan and South Korea. This is the bloc to strike deals with unlike the much heralded Trans Pacific Partnership or TPP which was pushed by President Obama and exited by President Trump in 2017. RCEP will account for 30% of global exports, 30% of the global population and will reach 2.2 billion consumers. For those who follow Asian economics and politics, this is the first time that a single free trade deal has been struck between China, South Korea and Japan and it is therefore a big deal.
UK readers will be hoping that Liz Truss and her colleagues are paying attention and not spending their time congratulating themselves on the recent UK/Japan trade deal that will see the UK export GBP 113K of Stilton cheese annually to Japan.
Belgian Pigeons: the new world currency.
Living in London where they are 10 a penny, it is difficult to summon up much enthusiasm for pigeons and without being borderline racist, Belgian pigeons. Yesterday bidding started at EUR200 for a Belgian racing pigeon named New Kim. So what you are probably saying. Well the Belgians certainly did summon up enthusiasm and bidding was brisk. Research showed that Armando a male racing pigeon held the record at an astonishing EUR 1.252 million set in March 2019 and that males generally command higher prices than females. Well New Kim certainly put paid to that theory with on line bidding reaching EUR 1.32 million until yesterday morning when two Chinese bidders slugged it out before one claimed victory and New Kim with a knockout bid of EUR 1.6 million or USD 1.88 million. Owner and breeder Kurt Van de Wouwer was successively shocked and euphoric. Last Belgian pigeon fact: there are 20,000 pigeon fanciers in Belgium and as such they represent the highest concentration of pigeon fanciers globally.
Traditionally at the time of the Diwali celebration, the gold price can be relied on to rise as Aunties, Grannies and Mums and Dads mark the occasion with gifts of gold to their families. This year in so many ways different to others, has not seen that, and gold has barely moved and is currently at USD 1,886 leaving the children in India and the Indian diaspora globally, wanting and not getting.
Yesterday was the 75th birthday of the Swedish/Norwegian Princess Anni-Frid, Dowager Countess of Plauen, better known as Frida or the brunette singer in Abba. With no less than 9 Number 1's between 1974 and 1982, Abba enjoyed phenomenal global success. Here is Voulez Vous which, at the beginning of yet another week which has been promised as the breakthrough week between the European Union and the UK, seems appropriate for the ongoing trade negotiations:
People everywhere
A sense of expectation hangin' in the air
Givin' out a spark
Across the room your eyes are glowin' in the dark
And here we go again, we know the start, we know the end
Masters of the scene
We've done it all before and now we're back to get some more
You know what I mean
Voulez-vous
Take it now or leave it
Now is all we get
Nothing promised, no regrets
Voulez-vous
Ain't no big decision
You know what to do
La question c'est voulez-vous
Voulez-vous
Discussion and Analysis by Humphrey Percy, Chairman and Founder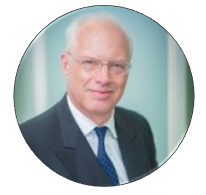 Click Here to Subscribe to the SGM-FX Newsletter