A sharp 4% fall in oil prices on the back of further restrictions and slow vaccine programs in Europe saw WTI falling below $60 to as low as $58.50. This meant that USD strengthened as further LockDowns were announced in France and Germany exacerbating fears of a further hit to the global economy.
Lesetja Kganyago of the Republic of South Africa's Central Bank will appreciate the lesson that the markets are teaching Turkey in the wake of the defenestration of the Governor of the Central Bank of Turkey: scrapping a tough monetary policy and higher interest rates in Turkey led to an immediate 10% caning of the Turkish lira as we described yesterday. That political interference lesson will not be lost in South Africa and will bolster support for the Central Bank's fight against inflation.
When did these start and why? It turns out that both baked beans and condensed milk were popular with the soldiers during the American civil war in the 1860's. Improvements in canning meant that soups and fruit were able to be preserved and sold in cans in the 1870's. Libby's launched their corned beef in 1875 and H.J.Heinz produced ketchup for the first time, one of their 57 varieties in 1876. At the same time Herschey produced his eponymous chocolate bar, Quaker registered Quaker Oats and for the first time peanut butter was marketed. Kellogg produced granola, Hires launched root beer and the list goes on. The interesting thing is that all this happened within 5 years in the late 1870's.
SGM-FX pop followers of a certain vintage will recall moments from their earlier lives which doubtless featured dimly lit night clubs and Lionel Ritchie's number one hit, Hello. Here it is as good as it was in 1984 when it was released:
I've been alone with you inside my mind
And in my dreams
I've kissed your lips a thousand times
I sometimes see you pass outside my door
Hello
Is it me you're looking for?
I can see it in your eyes
I can see it in your smile
You're all I've ever wanted
And my arms are open wide
'Cause you know just what to say
And you know just what to do
And I want to tell you so much
I love you
I long to see the sunlight in your hair
And tell you time and time again how much I care
Sometimes I feel my heart will overflow
Hello
I've just got to let you know
'Cause I wonder where you are
And I wonder what you do
Are you somewhere feeling lonely?
Or is someone loving you?
Tell me how to win your heart
For I haven't got a clue
But let me start by saying
I love you
Discussion and Analysis by Humphrey Percy, Chairman and Founder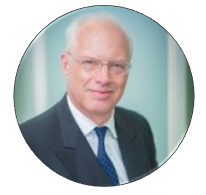 Click Here to Subscribe to the SGM-FX Newsletter