With USD1 buying CNY 6.9218 on Friday, the trader talk was when, not if, the symbolic level of 7 would be breached with expectations that the G20 at the end of this month would be that time. The Chinese are talking down any significance of this level which to seasoned market participants is a sure sign that indeed we shall soon see "a cracking of the 7."
It may have passed you by but Saturday was Chenin Blanc Day and the SGM-FX corkscrew was once more being wielded by Richard who not only has form with this particular grape but spent his formative years in RSA at countless braais glugging South Africa's iconic white wine. Recently due to GBP weakness that South African Chenin Blanc has been in danger of becoming more dear but so far that has been offset by ZAR weakness. Keep pouring, Rich!
In Hong Kong and having trouble getting around on the MTR? Hardly surprising as most demonstrators are canny enough to queue for paper tickets instead of using the ubiquitous Octopus card (equivalent of a London Oyster) as they are concerned that they will be electronically tracked by the Chinese Government and penalised for being anywhere near the increasingly violent demonstrations. A Tweet has included the same picture of tens of thousands of protesters taken on Iphone and Android and simultaneously on a Huawei device which showed precisely no protesters. Eloquent.
The tendency is to think that barter went out when our ancestors stopped swapping goods for cowrie shells. Today on the borders of Venezuela impoverished Venezuelan fishermen swap their catch for food. To address the tight sanctions applied to Iran, European governments including the UK have set up the catchily named Instruments in Support of Trade Agreement which permits humanitarian trade in medicines and some food. Our favourite barter story dates back to the 1970s when Pepsi wanted to get into the Russian market. The Russians had little to offer in the way of goods that would appeal to a global multinational except for tomato paste. Why would it? At that time Pepsi owned Pizza Hut which was duly advised that all pizzas sold would enjoy (Russian) tomato paste topping. Problem was that there was still a shortfall as the Russian thirst for Pepsi was far from quenched. Answer: warships and vodka. Pepsi sold the WW2 warships for scrap and the vodka was easily sold in the West. Job done. SGM-FX creative spirit Graham is currently offering an old lawnmower and some industrial strength rum he recently bought in Barbados on Ebay and is hoping in return for a Porsche.
Dream on, Graham
Discussion and Analysis by Humphrey Percy, Chairman and Founder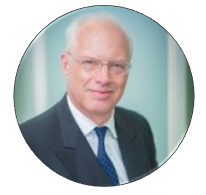 Click Here to Subscribe to the SGM-FX Newsletter