Optimism was the name of the game on Friday: China-USA Trade and anticipation of a meeting between the two Presidents in Chile next month. Then the identification of a U.K. and Europe pathway towards a Brexit deal. The Hang Seng soared then later in the day the Dow followed suit. GBP rose 4 cents. U.K. Gilts saw the largest rise in yields since 2017. Lastly Apple closed on a new high of $234 which valued the company at USD 1.06 Trillion. Quite a day!
As trailed here last week, Facebook's proto currency Libra was in danger of losing other key participants; last week duly saw MasterCard, Visa, Ebay, Stripe and Mercado Pago pull out. Rightly, investors and regulators see Facebook itself as insufficiently impartial given its knowledge of all of our lives either directly or indirectly and consequently it's far reaching tentacles.  
Is the term for fans of the West Coast psychedelic band Grateful Dead that was big in the 1960's and 70's and 80's and 90's and…I think you get the idea. They are known as the most successful band in the world ever (yes you Rolling Stones fans) but unfortunately the least commercially successful. That is not to say that the survivors are not worth approx $25M each but given they have been at it for 50 years and have sold more than 35 million records, it has been hard work. Robert Hunter who was credited with not only writing much of the Dead's best songs but also many of Bob Dylan's too, is the latest to join Jerry Garcia(1995) and Ron Pigpen McKernan(1973) on the ultimate big trip.Here is the first verse of one of Bob Hunter's best songs:
Sugar Magnolia blossom's blooming
Head's all empty and I don't care
Saw my baby down by the river
Knew she'd have to come up soon for air
Climate Extinction: Today's Eco Warrior: Tomorrow's Tree Surgeon?
Thanks to one of our stalwart band of readers who reminded me about Swampy who singlehandedly and unselfishly coined the term "crusty": Swampy was at the forefront of the anti-road protests in Newbury in 1996 and indeed of most eco demonstrations at that time. 23 years on he is a father of four and has a job as a tree surgeon. Swampy lives in a commune in Wales with 200 other hippies but is living proof that you can unchain him from a tree and take a protest out of a man but he will always be attached to that tree!
Discussion and Analysis by Humphrey Percy, Chairman and Founder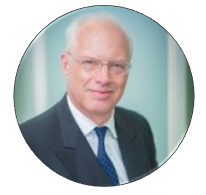 Click Here to Subscribe to the SGM-FX Newsletter