Following up on what we wrote on Monday about how the wholesale markets are experiencing much larger and faster movements than many people are accustomed to, GBP/USD yesterday traded a range of more than 1.5 cents; GBP/EUR a range of 1.25 cents and so on. Part of this is because of the twin forces of the Bank of England's bond market operations have been exacerbated by the ongoing speculation as to the UK Prime Minister's longevity. However other major currency pairs USD/JPY had a range of 1.2 cents; EUR/USD a range of 0.7 cents and USD/CAD 1.2 cents.
Just where are interest rates going in the fight to suppress inflation? Vanguard's chief economist has forecast that in the current rate cycle, Central Banks will send their rates higher and that they will continue to rise from where they have previously been thought to have peaked. That means that Vanguard is predicting that in the USA from a current level of 3-3.25% rates will peak at 5%; in the EU, the ECB will raise rates to somewhere between 3.5 and 4% and in the UK the rate cycle will reach 6%. As always with these forecasts they are somewhat imprecise as rates will only peak when they have achieved their aim of getting inflation back into the policy range of the individual central banks. With 2 year mortgage rates in the UK now already averaging 6.5% that is a less than enticing prospect. This morning's CPI release in the UK was every bit as bad as we feared and will further encourage Governor Bailey to take a hard line at the next Monetary Policy Committee.
The only countries to locate their embassies in Jerusalem apart from the USA are Honduras, Kosovo and Guatemala. Australia were considering it but have now shelved the idea and while the UK have been considering it, that consideration looks to be shortly to join the growing pile of u turns of the Truss administration. Pretty close to its 5 year low the Shekel stands at USD/ILS 3.52.
This may soon be the only option for UK casual diners who normally frequent Burger King, KFC, Pizza Hut, Wagamama and Zizzi. Best Food Logistics owned by Booker and Tescos have taken a vote on the company's offered 6% pay rise and 93% of staff have voted to reject it. Best Food Logistics and its 600 staff delivers fresh produce to these firms among many others. Logistics firm GXO with 1000 staff delivers supplies to major breweries including Heineken, Stonegate, Admiral and Shepherd Neame and they too plan on a strike at the end of the month. While not essential, at least to some people, a cessation of these types of deliveries may be the tip of the UK strike iceberg as we head into winter.
This day in 1967 Jose Feliciano recorded this classic which clawed its way to Number 3 in the USA in 1968. More memorable still was the version by The Doors which they wrote and released the year before in 1966, but here it is:
You know that it would be untrue
You know that I would be a liar
If I was to say to you, yeah
Girl, we couldn't get much higher
Come on baby, light my fire
Come on baby, light my fire
Try to set the night on fire
The time for hesitation is through
There's no time to wallow in the mire
Darling we can only lose
And our love become a funeral pyre
Come on baby, light my fire
Come on baby, light my fire
Try to set the night on fire, yeah
Yeah, you know that it would be untrue
And you know that I would be a liar
If I was to go and tell you
Momma we couldn't get much higher
Well, come on baby, light my fire
Come on baby, light my fire
Try to set the night on fire, yeah
Yeah, come on baby light, would you light my fire, yeah
Come on baby light my fire, would you, oh it's alright
Light my fire, light my fire, light my fire
Discussion and Analysis by Humphrey Percy, Chairman and Founder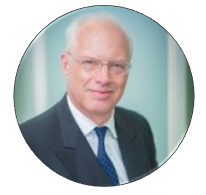 Click Here to Subscribe to the SGM-FX Newsletter