GBP: the Pound Between the Scylla of a weak USD and the Charybdis of a strong EUR
Last week GBP finished a whisker short of USD 1.28 and notched up its best week for some time versus USD. Against the EUR however it was a different story. EUR strong at EUR/USD 1.1650 which meant that GBP was stuck at EUR 1.09 and found it hard to make any progress from there. With the market looking for good news from the Brexit talks to justify current levels, GBP is definitely susceptible to any disappointment on that front. Meanwhile it is steering an increasingly narrowing course between the twin rocks of Scylla and Charybdis.
It was exactly 130 years ago today in 1890 that VVG shot himself in the chest with a 7mm Lefaucheux revolver in a field having already severed most of his left ear some time earlier following an argument with his friend Paul Gauguin. He took a further two days to succumb of an infection from the wound-miraculously he managed to miss any vital organs-and then the tortured genius was no more but he left the world with a rich legacy of his wonderful paintings and drawings. The Van Gogh museum in Amsterdam in normal times welcomes more than 2 million visitors a year and is not only a fabulous place to visit but it holds the world's largest single collection of his works. 3 years ago his painting of Laboureur dans un Champ fetched a staggering USD 111 Million in a NYC auction.
Interesting value from bookmakers on the outcome of the November election: for example Paddy Power are offering 4/1 for Trump to win a share of the popular vote between 46 and 48.99%. Last time round in 2016 Trump achieved 46.1%.The odds for the Democrats to win are 8/15 and the Republicans 13/10. The Independents are offered at 40/1 which sounds positively parsimonious unless you believe that Kanye West really is a runner-if you do, you had better look at the stats on Independents and you will probably then conclude that you would do better to go down to the pub and spend your money there!
Here's what Kanye is probably best known for but be warned: you will need a strong constitution for these lyrics and suffice to say, this song is probably not going to get him to the White House:
Famous:
Man I can understand how it might be
Kinda hard to love a girl like me
I don't blame you much for wanting to be free
I just wanted you to know
Swizz told me let the beat rock
For all my Southside niggas that know me best
I feel like me and Taylor might still have sex
Why? I made that bitch famous (God damn)
I made that bitch famous
For all the girls that got dick from Kanye West
If you see 'em in the streets give 'em Kanye's best
Why? They mad they ain't famous (God damn)
They mad they're still nameless (talk that talk, man)
Her man in the store tryna try his best
But he just can't seem to get Kanye fresh
But we still hood famous (God damn)
Yeah we still hood famous
Discussion and Analysis by Humphrey Percy, Chairman and Founder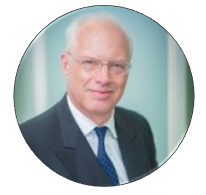 Click Here to Subscribe to the SGM-FX Newsletter