As England does battle with Australia at Edgbaston for the 5 Day Test Match and all those cricket stats are dusted off, we have been looking at how GBP has done against AUD in the past 10 years. In 2009, if one timed it right GBP would buy AUD 2.00 but by 2012 that had dropped to AUD 1.46 before rocketing back to AUD 2.20 in 2016 and then plummeting downwards to today's level of less than AUD 1.76. No expectation of a return to 2016's level any time soon and where it goes from here is predicated mostly by how GBP is perceived globally which is regrettably now like an emerging market currency: volatile and high risk. Right now England look a better bet in Birmingham than GBP does on the global pitch.
Rupert Stadler, ex-boss of Audi has been charged with fraud and false certification as has Martin Winkelhorn of VW; the VW Group which owns Porsche and Audi has put aside $30 Billion to cover fines and settlements. Scant consolation to the luckless motorists firstly persuaded by successive governments to buy diesel cars because it was clean and green to do so, and then following the discovery that "cheat devices" had made the emission tests meaningless, were told to go back to petrol or to try electric. On average, diesel car owners have seen up to 50% of the value of their rides wiped off, and if they are unfortunate enough to live in or near a large city, are now also being lumped with emission charges and a 50% premium on parking costs. All to satisfy VW's business objective of becoming the global number one car manufacturer by sales ahead of Toyota, which they achieved and held in 2017 and 2018.
SGM-FX bopper Graham in deep depression this week following the news that Kate Bush had turned 61. It seemed only yesterday that she was singing Wuthering Heights, he moaned, as he sashayed around global SGM-FX HQ clutching his vinyl-45rpm naturally. 
Well get over it, Gray, it was in fact released in January 1978 when you were precisely… not even a gleam on the horizon-oh they grow up so fast, I hear you say. Well here's a soupcon from that song for all you Kate Bush fans out there-and Graham, our in house romantic:
Out on the wiley, windy moors
We'd roll and fall in green.
You had a temper like my jealousy:
Too hot, too greedy.
How could you leave me,
When I needed to possess you?
I hated you. I loved you too.
Discussion and Analysis by Humphrey Percy, Chairman and Founder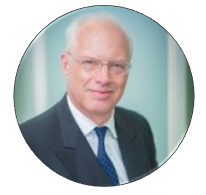 Click Here to Subscribe to the SGM-FX Newsletter