Turkey's President Erdogan ramped up the pressure further on an already pressurised situation yesterday with threats to Greece. The issue is the oil and gas especially in the sea around Cyprus which clearly belongs to Greek Cyprus. Erdogan's response to that is that he does not accept that ownership so he is justified in sending in Turkish drilling ships and helping themselves. Turkish tanks have been redeployed from the Syrian border to the narrow land connection between Greece and Turkey. Greece already has most of its 1300 ranks in position there. As ever apart from the obvious dispute beneath all this lies Turkey's domestic economic issues. TL v USD now at an all time low of 7.44. Looking up the charts is instructive: 10 years ago today on 7-9-10 it stood at…..1.50. Ouch.
Stern reminder from head of HR Julie at SGM-FX: not only content with getting everyone back into business attire for the first time for 6 months this morning, we are (quite rightly) reminded to wear masks on public transport. In a compartment normally filled with 30+ passengers on the Jubilee Line at 0800 this morning, Julie was one of 6. Of those 6 only 3 were wearing masks, 2 were not and 1 had his mask beneath his chin keeping his Adam's Apple warm presumably. The miscreants were not SGM-FX staffers as not only do we take the precautionary measures seriously but if TFL was savvy enough to entice Julie, not only would rules be followed, all passengers would be properly masked at all times!  Respect!
GBP and the U.K. Equity Markets both nervous about a second Covid wave. FTSE still well below other markets at 5800 and GBP with a 3% range last week versus USD. Narrower of course versus EUR but that was more due to the fluctuating fortunes of the USD last week.
US public holiday today so markets will get the week off to a quieter start than otherwise after the fireworks in US tech stocks last week. Today would have been Buddy Holly's 84th birthday had he not been killed in a plane crash in 1959 at the age of just 23. His influence was colossal on the burgeoning rock and roll world and not least with his 1958 Song: That'll be the Day:
Well, that'll be the day, when you say goodbye
Yes, that'll be the day, when you make me cry
You say you're gonna leave, you know it's a lie
'Cause that'll be the day when I die
Well, you give me all your loving and your turtle doving
All your hugs and kisses and your money too
Well, you know you love me baby, until you tell me, maybe
That some day, well I'll be through
Discussion and Analysis by Humphrey Percy, Chairman and Founder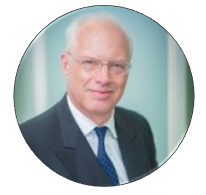 Click Here to Subscribe to the SGM-FX Newsletter