Data Sharing: India
The Indian government plan to regulate non personal data which will cramp the plans of Facebook, Amazon and Google in particular as they all view India's 1.4 Billion population as a very enticing and juicy market. In short this will tighten up the rules on data transfer and US big data is loudly objecting to New Delhi's plans. The INR traded at a record low of 76.97 on 21-4-20 but since then has improved but the implicit threat from US companies like these is that they will withdraw foreign direct investment into India. Right! The size of the market speaks for itself and while it will make things harder for those companies, the economic attractions of such a huge market will win through.
Emily Dickinson, Poet 1830-1886 nailed the point (presciently) although admittedly not with reference to India(!) when big data had not even been thought about:
I'm Nobody! Who are you?
Are you – Nobody – too?
Then there's a pair of us!
Don't tell! they'd advertise – you know!
Turkey: Bank Insurance Transaction Tax ( BSMW)
Up until May the then 0.2% tax was an inconvenience to most Turkish citizens but as dollarisation has gathered pace, the government increased the tax to 1%. Now a decree has exempted non resident financial institutions from the tax with immediate effect. The hope in Ankara has to be that this will alleviate the concentrated selling of the TRL by those same institutions. By the end of last week the rate had steadied at 7.29 v usd after a precipitous week's drop.
Sultan's of Swing
42 years ago in 1978 clubs and pubs pounded to the beat of Dire Straits and their newly released hit, Sultan's of Swing as Europe's glittering youth threw themselves around on dance floors. That summer, temporarily released from my duties on the FX desk after several ferries from Piraeus, I managed to reach Paradise Beach on the Greek island of Paros. In those days there was only one taverna, one London FX trader and a few German hippies until the sun went down and the open air disco powered up which attracted a few more fellow lotus eaters from the nearby villages. Here's a sample from Sultans of Swing:
Check out Guitar George, he knows all the chords.
But it's strictly rhythm; he doesn't want to make it cry or sing.
If any old guitar is all he can afford,
When he gets up under the lights to play his thing.
And Harry doesn't mind if he doesn't make the scene.
He's got a daytime job, he's doing alright.
He can play the honky tonk like anything,
Savin' it up for Friday night.
With the Sultans,
With the Sultans of Swing
Discussion and Analysis by Humphrey Percy, Chairman and Founder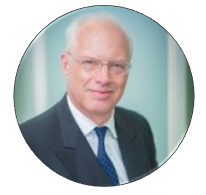 Click Here to Subscribe to the SGM-FX Newsletter