With this weekend's G20 meeting there really is so much that could go right -or wrong- and markets are rightly fixated on signals regarding USA-China trade talks; European economics; British politics; Gulf tensions and in particular the potential for Iran to abandon the nuclear agreement plus last but not least USA tariffs. It's a heady mixture.  In case you missed it, Bitcoin on the back of FOMO-Fear Of Missing Out-has soared to $13,750, a rise of 40% on the week. USD has weakened and GBP having initially been phlegmatic to a record low utilization for international trade transactions of just 6.7% plus the unfolding Boris Hunt contest, has weakened. That summer holiday has just got that much more expensive. A staycation in Skegness has become much more of a bargain.
Beer, Avocado and Tequila = BATs
The imposition of tariffs will see these key lifestyle items rise- for example, avocados have risen sharply overnight in anticipation of POTUS imposing a 5% tariff on Mexican exports. So stock up on Sol beer and Jose Cuervo Tequila as a minimum and get ready to pay more for your smashed avocado breakfast!
It's finally THAT weekend and SGM-FX's Graham is long of ice, beer (Mexican Sol presumably) luminous neck rings and joss sticks as he prepares to don those gold hot pants and dance around at home in front of his widescreen to Kylie. Meanwhile there's quite a bit of tuneful warbling from that end of the desk- but fortunately no sign of the hot pants:
I should be so lucky
Lucky, lucky, lucky
I should be so lucky in love
I should be so lucky
Lucky, lucky, lucky
I should be so lucky in love
Discussion and Analysis by Humphrey Percy, Chairman and Founder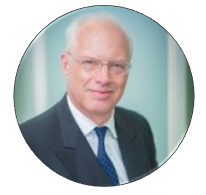 Click Here to Subscribe to the SGM-FX Newsletter