Zhongrong International Trust
ZIT is one of China's leading wealth management company and in case you have not yet picked up the news, it has missed payouts on some of its high yield products. This is causing worries for the health of the overall Chinese fund management industry and understandably the fear of contagion given that ZIT has more than USD200 billion under management and the delayed payments affect more than 150,000 investors.
So far there has been no sign of any state or industry wide intervention in resolving the issues.
USD/CNY 7.2980.
Japan
With USD/JPY once again breaching 145, the market is now watching for signs that the Bank of Japan will be intervening in the 145-148 range to bring the currency back to the sub 140 area where the currency reached after the last bout of intervention. If however there is not firm intervention by the Bank of Japan, it will embolden the market to try and push the Yen through the 150 level which historically has resulted in the BoJ coming in. With 10 Year Japanese Bond yields at a 9 year high of 0.62%, today's raft of economic statistics will be especially closely watched.
USD/JPY 145.50.
British Pound
Received wisdom given the multiple headwinds facing the UK economy is that GBP has little in the way of upside potential from its current levels. Today's employment data that is released at 0600hrs BST will help show the way, but given the pressure on wage inflation and the still rampant though admittedly better inflation data, the case for a 50bp increase at the next Bank of England meeting on September 21 is growing. Given that possibility, while the issues for the UK economy are still fundamental in the medium term, there is scope for a bump up in GBP versus USD to the 1.30 level once again.
GBP/USD 1.2710.
Egypt and Turkey
Not surprisingly with both the Egyptian Pound and the Turkish Lira offering such value, holiday makers are snapping up bargains in Egypt and Turkey. Still behind mainland Spain and the Canary Islands which remain firm favourites when it comes to northern Europeans' destinations of choice, Hurghada on the Red Sea and Antalya in Southern Turkey have seen brisk business.
GBP/TRL 34.40.
If I Had a Hammer
Despite being around since it was written in 1949 when US pop trio Peter, Paul and Mary released this folk song-think thick jerseys and beards(not Mary obv), it went into the Top Ten. Not much new musical material around at that time clearly.
If I had a hammer
I'd hammer in the morning
I'd hammer in the evening
All over this land
I'd hammer out danger
I'd hammer out a warning
I'd hammer out love between
My brothers and my sisters
All over this land, uh
If I had a bell
I'd ring it in the morning
I'd ring it in the evening
All over this land
I'd ring out danger
I'd ring out a warning
I'd ring out love between
My brothers and my sisters
All over this land, oh
If I had a song
I'd sing it in the morning
I'd sing it in the evening
All over this land
I'd sing out danger
I'd song of out a warning
I'd sing out love between
My brothers and my sisters
All over this land, oh
Well, I've got a hammer
And I've got a bell
And I've got a song to sing
All over this land
It's the hammer of justice
It's the bell of freedom
It's a song about love between
My brothers and my sisters
All over this land
It's a hammer of justice
It's a bell of freedom
It's a song about love between my brothers and my sisters
All over this land
Discussion and Analysis by Humphrey Percy, Chairman and Founder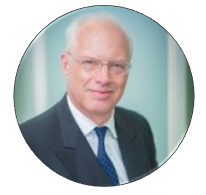 Click Here to Subscribe to the SGM-FX Newsletter