Wheat
Following Russia's actions this week to threaten to fire on ships collecting grain from Ukraine plus its bombardment of the port of Odessa, wheat prices have risen 8%. Realistically the only meaningful export route from Ukraine is by sea since the amount that can be transported by train is relatively small due to capacity constraints plus several Eastern European countries blocking rail shipments for their own protectionist reasons. Before the 2022 invasion of Ukraine, world wheat prices were approximately $600 per tonne; a spike up to $1180 in the middle of 2022 was followed by a decline back to $600 last week. Today $735. Bad news for countries largely dependent on Ukrainian wheat such as Turkey, Lebanon, Ethiopia, Afghanistan and Yemen. But also the impact will be felt as far afield as Spain and China which is the single largest importer of Ukrainian wheat.
Federal Reserve
Next week the FOMC meeting of the Federal reserve is expected to raise US interest rates by 25bps. In the same way that GBP sold off yesterday following better than expected (but still too high) inflation figures, USD is weakening due to the widely held view that the US interest rate raising cycle is coming to an end. The market will be watching to see if the Federal Reserve signals a lengthy plateau in interest rates before the anticipated start of the march back down again. At least the Federal Reserve has more latitude than the Bank of England with US year on year inflation at a more respectable 3% while UK inflation stands at a stubbornly high 7.9%.
EUR/USD 1.1205.
Chinese Yuan Renminbi
Chinese state banks were out selling USD in the offshore market yesterday in a bid to slow the decline in the CNY v USD. CNY is one of the worst performing Asian currencies this year having fallen 4%.
USD/CNY 7.17.
Silly Season
The silly story season was kicked off yesterday morning with the announcement on German TV that residents of the South West area of Berlin, Germany should stay indoors. Berlin's finest were trying to track down a big cat, in fact a very big cat…… a lioness. Owners of large animals, circuses and zoos were all denying that they were missing a lioness, so it was not immediately apparent from where the big cat had come from. Miaow.
Meanwhile just in from near the Rio Grande in Argentina is the report of thousands of so called penis fish that have been washed ashore on Multillar beach following severe storms in the area.. Officially they are spoon worms or Urechis Unicinctus but are known as penis fish because they resemble, well, penises. Ten inches if you are wondering. Tiny.
Bad Boy Leroy Brown
This day in 1973 this gem from Jim Croce was the Number One song on the Billboard 100. Not a figment of JC's imagination, Leroy Brown was inspired by a tough guy that he had met in the army:

Well, the south side of Chicago
Is the baddest part of town
And if you go down there
You better just beware
Of a man name of Leroy Brown

Now Leroy more than trouble
You see he stand 'bout six foot four
All those downtown ladies call him "Treetop Lover"
All the men just call him "Sir"

And he's bad, bad Leroy Brown
The baddest man in the whole damn town
Badder than old King Kong
And meaner than a junkyard dog

Now Leroy he a gambler
And he like his fancy clothes
And he like to wave his diamond rings
Under everybody's nose

He got a custom Continental
He got an El Dorado too
He got a 32 gun in his pocket full a fun
He got a razor in his shoe

And he's bad, bad Leroy Brown
The baddest man in the whole damn town
Badder than old King Kong
And meaner than a junkyard dog
Discussion and Analysis by Humphrey Percy, Chairman and Founder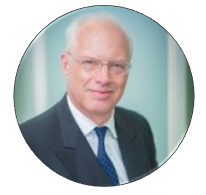 Click Here to Subscribe to the SGM-FX Newsletter