Swiss Private Banks: Serving their Clients
As everyone knows, the feelgood factor of leaving surplus cash with a Swiss Private Bank is worth something. Well, recently Credit Suisse quantified that something by charging their well heeled clients with EUR 1 million a 0.4% fee. Now UBS has raised the game by charging their clients with more than EUR 500K a fee of 0.6%. Just think of it as an up market storage fee. Alternatively, feel better by doing business with SGM-FX: we charge nothing for holding client funds prior to trading and meanwhile keep them secure in a UK clearing bank account. Not so posh, but definitely better value!
British Airways and the Pilot Strike
BA has the following on their website regarding the pilot strike: " BALPA has yet to issue any strike dates, so we are continuing to run a full schedule. By law they must give us at least 14 days' notice of any disruption to flights.
So for those of you who are planning to get away on BA before 21 August, you should be OK….coming back may be another story. Plus…there is still the threat of a walk out by 4000 members of Unite who plan to strike on Friday 23 and Saturday 24 August and disrupt Heathrow.
Global Fashion and Main Street
Yesterday's offer for the on line business of Karen Millen and Coast by Boohoo is interesting for a couple of reasons: firstly fashion is increasingly sold on line and Boohoo's success since it was founded in Manchester 14 years ago is proof of that. Secondly Boohoo aspires to lead the fashion e commerce market globally. No mean ambition for a company that started by selling own brand clothing, shoes, accessories and beauty products.
Other news just out is that Barney's the US luxury department store chain has filed for Chapter 11 bankruptcy and is for sale in the face of rising rents and the very challenging Main Street retail environment. Mireille, SGM-FX's CEO and devotee of international fashion is disappointed to learn that she will not be able to shop in Barney's Chicago when she visits later in the month, as it will be shuttered alongside their Las Vegas and Seattle stores.
A sad day for the family of Barney Pressman who founded the chain in 1923 having pawned his wife's engagement ring and used the proceeds to open a store in NYC with the slogan; "No Bunk, No Junk, No Limitations."
Discussion and Analysis by Humphrey Percy, Chairman and Founder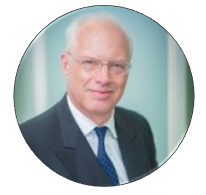 Click Here to Subscribe to the SGM-FX Newsletter