Ten Best Countries to live and work in
1. Switzerland 
2. Singapore
3. Canada
4. Spain
5. New Zealand
6. Australia
7. Turkey
8. Germany
9. UAE
10.Vietnam
Source: HSBC Expat Explorers Survey
All countries and currencies that SGM-FX does business and a judicious apportionment between Europe(3) Asia(3) Oceania(2) and Americas(1).
As people prepare to return to their desks following their annual holiday in earlier more innocent times, they used to turn their minds to buying a memento of their time away such as a teapot or a straw donkey. A French couple have gone one better: as they loaded their car onto the Sardinia to Toulon ferry, customs officers noticed it seemed low at the back. Upon opening the boot they discovered 40 kilos of prime Sardinian beach sand. Sardinia takes the theft of their island seriously apart from the fact that it is of course Italian and should be safe from thieving French tourists! Sand confiscated and French facing up to 6 years imprisonment in a Sardinian gaol. Presumably not in a sand castle.
Despite fears for the luxury end of the car market the Bugatti team allowed themselves a collective pat on the back last week at Pebble Beach. How do you follow the $4 million bumper sticker price for a Chiron? Simple: launch the 1577 horsepower Centodieci, limit it to just 10 and price it at $8.9 million. Result: all pre-sold for a 2021 delivery! SGM-FX petrol head James gutted to have missed out but was seen looking up the Matchbox version due out at the same time and about $8.9 million cheaper.
Discussion and Analysis by Humphrey Percy, Chairman and Founder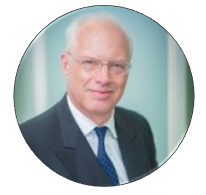 Click Here to Subscribe to the SGM-FX Newsletter