Great news is that the employment rate of 76.1% is the highest since (meaningful) records were kept and even though unemployment has edged up slightly, it is still only 3.9%.With 32.81 million people in work and an extra 425,000 jobs created in the past year, the UK employment figures are very good and not enough is made of them. Those who watch wage levels are getting increasingly mindful of how wages are moving: up 3.9% which is enough to concern those with longer memories and especially so when one remembers that inflation is stuck at 2%. Very simply wage increases reflect both the tight labour market and a long period of zero to micro increases and wages are playing catch up. With growth at either side of zero this is not sustainable. A cheaper exchange rate means that our exports are cheaper but in the domestic economy, clouds are forming.
At the other end of the inflation spectrum, at the end of June annual inflation in Zimbabwe was running at 98%; by the end of July it has increased to 200%. Cooking staples have doubled in price, bread has gone up five times and the price of electricity has tripled. Chronic underinvestment in the power industry has caused frequent power outages. What happens? People are unable to afford not just luxuries but basics and supermarkets have few goods and fewer customers. Just for good measure Zimbabwe is suffering from its worst drought for many years. This situation has been building for decades and for the poor people of Zimbabwe it is difficult to see it getting better, before it gets worse.
Australia and Joeys-AUD steady.
Not silly season but really true: yesterday saw snowfalls causing traffic jams on the outskirts of Sydney with road closures, power cuts affecting 10,000 people and multiple flight cancellations all quite unusual but less so was the sight of a herd of kangaroos on a golf course playing in the snow-presumably not golf. SGM-FX's Charles was wistful about this and only wishing that his July performance at Stoke Park Golf Club could have been put down to snow…or kangaroos…or both!
Discussion and Analysis by Humphrey Percy, Chairman and Founder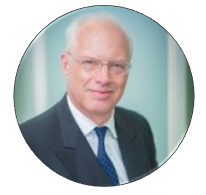 Click Here to Subscribe to the SGM-FX Newsletter