Jeremy Corbyn-the Harry Houdini of UK politics(maybe)
After weeks of prevarication  despite intense pressure from his MPs, the Leader of HM's opposition has said that there should be a further Referendum on the EU and at that time, Labour will campaign for the UK to remain in the EU. Brilliant! There is either zero or a miniscule chance of there being a further Referendum any time soon. Meanwhile back at Labour Party HQ, JC's top advisers the so called 4Ms as their surnames all begin with the letter M are being subjected to attacks by the rest of the Labour Party fed up with their party being run by unelected officials. GBP neither shaken nor stirred but, it should be noted, having gone in a straight line downwards for the past 2 months since 5-5-19 when it stood at USD 1.32 to a 2 year low. Last night Hunt and Johnson slugged it out; both landed blows but it will change nothing: Johnson the almost certain winner on  22-7-19.
As we know the state of Qatar has an uneasy relationship with alcohol since it is generally banned but is available in certain hotels and restaurants albeit with a high tax slapped on it. Over New Year a "sin tax" was slapped on which doubled the price of the amber nectar. Now it has been cut by 30% to burnish the credentials of Qatar as being user friendly to visitors ahead of the Football World Cup in 2022. Qatar along with Scandinavia remains at the top end of the charts when it comes to a night on the beer.
Tall Stor(e)y-Eye Witness Account:
"He ran over London Bridge Station, got a boost from someone and did a pull up onto it". 
SGM-FX keep fit convert Charles Porter was in the frame briefly for being the then unidentified man who scaled the Shard on Monday morning, but then the story started falling apart. Why?
1. It was at 05.15hrs and CP is not a natural 5 o'clock man. Well not AM anyway.
2. CP has shown no propensity to sport suction cups despite the WalkieTalkie being adjacent to SGM-FX HQ.
3. The nutcase who climbed the Shard was it transpired named George King.
Parkour Porter(not)….enough said.
Discussion and Analysis by Humphrey Percy, Chairman and Founder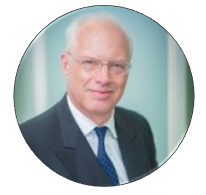 Click Here to Subscribe to the SGM-FX Newsletter