USD Steadies
After two volatile days USD held steady as traders having rushed into shorting the currency at the beginning of the week, have now turned en masse and are coming belatedly (in our view) to the conclusion that the Federal Reserve will in fact hold US interest rates at higher levels for longer. Better than expected retail sales and further signs of improved inflation indications are now in the mind of the market at least, leading to the conclusion that the US economy will in fact have a soft landing. As ever that is as of now…..
EUR/USD 1.0840.
UK Voting Intentions
With a General Election in the UK a max of 1 year away, it is worth looking at the current standings in the YouGov polling: Labour on 45% and the Conservatives at 25% (having fallen a couple of points since this week's reshuffle which underwhelmed rather than wowed). With the Greens, the Liberal Democrats and the Reform Party all on 8%, that leaves Plaid Cymru, the Scots Nats and Others (Screaming Lord Sutch etc) scrabbling with a total of 6%. Unless the Conservatives can make friends in the next 6 months with the Reform Party, which is judged to be improbable or realistically highly unlikely, it looks like a nailed on certainty that Sir Keir will be the new resident of 10 Downing Street.
GBP/EUR 1.1425.
Password Security
The top 10 most commonly used passwords have just 3 themes: numbers 1-5, the word admin or the word password. They are used by many millions of people and…..they have one thing in common: they all take less than 1 second for a hacker to crack. So if these look familiar, do not be embarrassed, just change your password: fast. And for the sake of completeness,
UNKNOWN used by 240,000 people takes 17 minutes to crack.
USD/JPY 150.95.
Crypto Stats
We are indebted to a man on a train (literally) on Wednesday who evangelised on the size and heft of the crypto market as we journeyed interminably from London to….Egham, Surrey. You have been warned, but unlike me on that train, you can at least get off! Bitcoin accounts for 50% of the whole crypto market and it has (despite the FTX+ SBF fiascos) risen 120% in 2023. Now for relative size of global asset classes: In trillions of USD globally, Real Estate accounts for 326, Funds 145, Debt Markets 128, Equities 109 and Crypto 1. The somewhat simplistic argument goes that crypto therefore is a huge opportunity and will grow vastly. To put all this in perspective, the global FX market trades USD 7.5 Trillion….on every one of the 240 business days a year with more than 40% of that colossal number executed in London. USD 1800 Trillion to save you reaching for your calculators.
GBP/USD 1.2390.
Wake Me Up Before You Go Go
It was of course the phenomenon that was pop duo Wham! who released this one back in 1984. It is fair to say that it was a slow burner as it inched its way up the charts, but on this day in 1984 it stood at the very top of the charts having taken 6 months to get there. It then clung to the pole position like a limpet on a rock or maybe hairspray on a boy band.
Two, one-two-three-four!
You put the boom-boom into my heart (ooh-ooh)
You send my soul sky-high
When your lovin' starts
Jitterbug into my brain (yeah-yeah)
Goes a bang-bang-bang
'Til my feet do the same
But something's bugging me
Something ain't right
My best friend told me
What you did last night
You left me sleeping in my bed
I was dreaming
But I should've been with you instead
Wake me up before you go-go
Don't leave me hanging on like a yo-yo
Wake me up before you go-go
I don't wanna miss it when you hit that high
Wake me up before you go-go
'Cause I'm not planning on going solo
Wake me up before you go-go, ah
Take me dancing tonight
I wanna hit that high, yeah, yeah
You take the grey skies outta my way (ooh-ooh)
You make the sun shine brighter than Doris Day
You turned a bright spark into a flame (yeah-yeah)
My beats per minute never been the same
'Cause you're my lady
I'm your fool
It makes me crazy when you act so cruel
Come on, baby
Let's not fight
We'll go dancing
Everything will be alright
Discussion and Analysis by Humphrey Percy, Chairman and Founder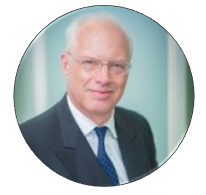 Click Here to Subscribe to the SGM-FX Newsletter