USD Carry Trade
With the USD currency basket down 13% since last year's 20 year, it is worth dusting off the impact that the move is having on risk assets including emerging markets and the attractions of the carry trade where investors sell USD and buy higher yielding currencies. For example such a move into Colombian Pesos would have generated a return of 25% this year, the Mexican Peso and the Hungarian Forint both 20% and the Polish Zloty 13%. The attractions of the carry trade look set to continue with few market watchers seeing a turnaround in the Greenback's fortunes in the second half of 2023.
USD/JPY 138.75.
Operation Sandman
Reddit and TikTok readers and conspiracy theorists will perhaps be familiar with Operation Sandman. For those who are not, this is supposedly based on an agreement by 100 nations to sell off their US Dollar holdings simultaneously in order to crush the supremacy of the US Dollar as the world's reserve currency. There are of course some arguments that counter this conspiracy theory such as whether such a co-ordinated move were it to succeed would do those conspirators more harm than good plus of course, which currency(ies) would replace the USD in the world order. However the fact that the de-dollarisation discussion is even discussed does lend support to at least a partial move away from the USD to EUR, JPY and CNY. Before you head for the emergency USD exit, it should be stressed that such a move will be partial and long term ie 10 years plus.
EUR/USD 1.1230.
French Vineyards
With the price of French wine growing land at 2.5 times what it was 20 years ago, it is worth taking a look both at the absolute prices of a hectare of land which for those of us that think in acres is 2.47 acres as well as the gulf between different terroirs that often are mere yards away from each other. Champagne Cote des Blancs commands EUR 1.7 m per hectare, whereas nearby Cote d'Epernay EUR 1.2 m. Bordeaux has Pauillac at EUR 3 million whereas St Emilion is EUR 0.3m. But Burgundy exemplifies the difference between being in the right place and not: Grands Crus EUR 6.5m, Premier Crus White EUR 1.65 m and Premier Crus Red EUR 0.7m. For great drinking at relatively sensible prices the wines of the Rhône come from vineyards on the Cote Rosie at EUR 1.25 m or Chateauneuf Du Pape at EUR 0.45m.
GBP/EUR 1.1660.
Jane Birkin RIP
Yesterday that haute hippie sex symbol singer and actress and all round free spirit Jane Birkin departed this world and it will be the poorer for her ability no longer to be able to create headlines nor to wow or shock her legions of fans. And yes the Hermes handbag, the Birkin was named after her which comes in at a snip starting price of USD 10,145 for the Birkin 25 while a Birkin 30 in orange crocodile with white gold hardware is currently on offer at USD 130,000. Destined to get (even) more expensive now.
GBP/USD 1.3090.
Hard to Say I'm Sorry
It was this day in 1982 that Chicago the US rock band had their Chicago 16 album in the Billboard 200 which featured this unforgettable song that charted at number 9 and as we enter the holiday season will chime with more mature readers:

Everybody needs a little time away
I heard her say from each other
Even lovers need a holiday
Far away from each other

Hold me now
It's hard for me to say I'm sorry
I just want you to stay

After all that we've been through
I will make it up to you, I promise to
And after all that's been said and done
You're just the part of me I can't let go, ooh

Couldn't stand to be kept away
Just for the day from your body
Wouldn't wanna be swept away
Far away from the one that I love

Hold me now
It's hard for me to say I'm sorry
I just want you to know
Hold me now
I really wanna tell you I'm sorry
I could never let you go

After all that we've been through
I will make it up to you, I promise to
And after all that's been said and done
You're just a part of me, I can't let go
After all that we've been through
I will make it up to you, I promise to
You're gonna be the lucky one
Discussion and Analysis by Humphrey Percy, Chairman and Founder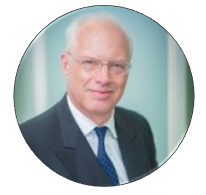 Click Here to Subscribe to the SGM-FX Newsletter