Reassuring to see that there is still some very very expensive real estate available in these times in the USA. So if any of you fancy a 20 bed mansion with 23 bathrooms in Beverley Hills and are looking for a home for USD 165M, look no further. Likewise and relatively(?) affordable in NYC in the brand new iconic tallest residential skyscraper in the world, Central Park Tower where a 5 bed 6 bath apartment could be your's for a snip at USD 63M.
Saudi Arabia is leading the charge by OPEC+ to keep the price of oil above $20 after the crash a few weeks ago. With the announcement by KSA that they will cut production by a further 1M barrels a day in June, other oil producers such as Kuwait fell into line and also announced cuts. WTI oil is now quoted at $25.
Throughout Europe are sighing over the news that they will not be celebrating the Summer Solstice at Stonehenge on June 21 this year. Heritage England took this painful decision with the police plus the "Druid and Pagan community" yesterday. One does wonder whether being a member of the Druid and Pagan community qualifies for furlough payments in the constituent parts of the UK and the EU. Back to this shocking news which has unfortunately been a setback for our very own SGM-FX IT supremo, Michael. Fed up with talking to his cactus and looking at the refractions from his collection of crystals, he was looking forward to dusting off his tepee and loading the VW Kombi for the trip down the A303 next month. So it's back to Plan B which it turns out is a wigwam on his balcony and a large roll up and watching the sun rise via live stream from Stonehenge while chanting to the sun. Om…….!
Discussion and Analysis by Humphrey Percy, Chairman and Founder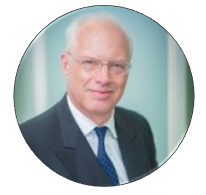 Click Here to Subscribe to the SGM-FX Newsletter