USA: Jobless Claims
A fall of 12,000 from 249,000 to 237,000 in the weekly jobless claims number yesterday may not have confounded market watchers who are vociferous in their criticism of US successive interest rate rises for the effect on the employment market, but the release does support the contention that the US economy remains resilient. That plus the still too high inflation rate supports the higher for longer interest rate lobby.
EUR/USD 1.1175.
Royal Family
A bit rich for ITV the tv station to blame the coronation of King Charles lll for a downturn of 0.1% in the UK economy in May. In April the UK's gross Domestic Product increased by 0.2% and according to ITV that additional Royal Coronation bank holiday in May was enough to set back the UK economy. Buried in the ITV report is the grudging comment that economists had expected GDP to fall more in May. What was not included is the fact generally recognized but not broadcast due to its unpopularity (the truth always hurts) is that the UK has been and continues to suffer from a lack of productivity full stop. GBP flying high due to USD weakness rather than UK economic activity:
GBP/USD 1.3080.
PIGS
Portugal, Italy, Greece and Spain were unkindly given the acronym PIGS during the 2012 Eurozone crisis, but this time the PIGS are grouped together due to the 40-45c temperatures in Southern Europe. To answer your unspoken question those temperatures are between 5 and 10c above normal. The multiple reasons for those temperatures are: an area of high pressure trapped over Southern Spain, clouds of Saharan dust exacerbating conditions, unusually high sea surface temperatures and of course, climate change. The Italian Meteorological Society has named the heatwave, Cerberus. Classicists among our readers will know that Cerberus was the name of a 3 headed dog that guarded the gates of hell in Dante Aligheri's best known work, Inferno.
GBP/EUR 1.1705.
Top 1% of US wealthiest households
In order to join the ranks of the US 1% wealthiest, you will need annual income of USD 650,000 over the whole of the USA as an average. The reason for that qualification is that in order to join the top 1% in states such as Connecticut, New York and New Jersey, you will need a lot more than that when it comes to annual income.
USD/JPY 138.40.
Bad Girls
It was this day in 1979 that disco queen Donna Summer had not one but two songs in the Billboard Top Ten-this one at number one and Hot Stuff at number three. What a summer(no pun) that was!
Bad girls
Talking about the sad girls
Sad girls
Talking about bad girls, yeah

See them out on the street at night, walkin'
Picking up on all kinds of strangers
If the price is right
You can't score if you're pocket's tight
But you want a good time
You ask yourself who they are
Like everybody else
They come from near and far
Bad girls, yeah

Bad girls
Talking about the sad girls, yeah
Sad girls
Talking about bad girls, yeah

Friday night and the strip is hot
Sun's gone down and they're out to trot
Spirit's high and legs look hot
Do you wanna get down
Now don't you ask yourself who they are
Like everybody else, they wanna be a star

Bad girl
Sad girl, you're such a naughty bad girl
Beep-Beep, uh-uh
You bad girl you sad girl
Your such a dirty bad girl
Beep-Beep, uh-uh

Now you and me we're both the same
But you call yourself by different names
Now your mama won't like it when she finds out
That her girl is out at night

Hey, Mister, have you got a dime
Mister, do you want to spent some time
Oh, yeah
I got what you want, you got what I need
I'll be your baby, come and spend it on me
Hey, Mister
I'll spend some time with you
Discussion and Analysis by Humphrey Percy, Chairman and Founder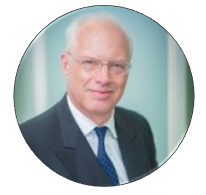 Click Here to Subscribe to the SGM-FX Newsletter