USA Inflation
In the year to end of September US inflation stands at 3.7%. While it has come down, the snag is that it is not continuing its downward trajectory as expected, and it is this sticky inflation that has strengthened the USD in the last hours of yesterday's trading session. That has meant that while the expectation for a further rise is not mooted for October, the markets feel that a further rise in November IS on the cards.
GBP/USD 1.2175.
EUR Debutantes
At the top of the tree is Bulgaria which fulfils 4 out of 5 of the criteria and is on course to join the EUR in 2025. Moreover they want to join. As do Romania but they are a long way from meeting the requirements. Then there is a clutch of what some might call hokey cokey joiners who sometimes do and sometimes do not. Leading that group is Poland but much much less enthusiastic are Czech Republic and Hungary. Then there is Sweden and Denmark which both held referendums and concluded that they would not join. And that is why the Polish election this weekend is going to be so closely watched in Brussels as well as in Poland.
EUR/DKK 7.46.
Poland
This weekend it is the national election in Poland and it is one of the most divisive and bitterly contested elections since 1989 and the establishment of post Soviet eastern Europe. The ruling Law and Justice party in the past 8 years has grown the Polish economy by 50%, doubled wages and halved unemployment, so it should be a shoe in for them to be returned, right? No in a word. The opposition Civic Platform have rocketed up in the polls under Donald Tusk and the polling now stands with the ruling party at 35% and the opposition at 30%. The heart of the matter is Poland's relationship with the EU and Brussels: the ruling party is anti whereas Civic Platform want to return to the earlier close relationship and full integration into the EU. And at the centre of that debate lies the issue of immigration that is fiercely controversial in Poland. Meanwhile PLN at it's strongest for a year when it stood at 5 versus USD.
USD/PLN 4.27
Don't Stop Til You Get Enough.
This number became Michael Jackson's second No 1 Hit when it went to the top of the Billboard this day in 1979 and was his first hit since 1972- so an unusually barren period for MJ:
You know, I was
I was wondering, you know
If you could keep on
Because the force
It's got a lot of power
And it make me feel like, ah
It make me feel like, ooh
… Lovely is the feelin' now
Fever, temperatures risin' now
Power (oh power) is the force, the vow
That makes it happen, it asks no questions why (ooh)
So get closer (closer now)
To my body now
Just love me
'Til you don't know how (ooh)
… Keep on, with the force, don't stop
Don't stop 'til you get enough
Keep on, with the force, don't stop
Don't stop 'til you get enough
Keep on, with the force, don't stop
Don't stop 'til you get enough
Keep on, with the force, don't stop
Don't stop 'til you get enough
Have a Great Weekend!
Discussion and Analysis by Humphrey Percy, Chairman and Founder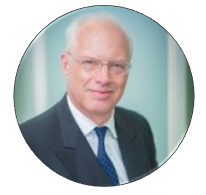 Click Here to Subscribe to the SGM-FX Newsletter