USA
In a sign not just for Americans but for everyone, a study based on Affordability 40%, Well being 25%, Healthcare 20% and Weather and Crime 15%, a table of the best and worst states to retire in has been published this weekend. The best are Iowa, Delaware and West Virginia. The worst are California, New York and Washington. So in a definitive sign of the disillusionment of Americans, those states may be the economic and political powerhouses of the US economy but Americans do not want to end up living in those states.
EUR/USD 1.0875.
Canada
In case it's passed you by, in British Columbia that most beautiful forested state of Western Canada, wildfires have forced 35,000 people to be evacuated with a further 30,000 under warning that they may well need to do so imminently. The area of West Kelowna with its micro climate, lakes and top class wine growing estates has been badly hit. The fires are not reducing in spread as yet and the routes from BC across the Rockies are restricted due to the fires.
USD/CAD 1.3545.
South Korea
In the capital Seoul, one gets a different perspective of this dynamic nation with its handful of chaebols or industrial dynasties such as Hyundai and Samsung. The talk is of the importance of education, working hard and duty. If that sounds dull and old fashioned, South Korea is a shining example of how it works with conspicuous success: men serve 18 months National Service for which they get paid USD500 per month which they do after first year university before returning to complete their degrees. Following the global financial crisis in 2008, several of South Korea's largest companies were absorbed by the chaebols- for example auto maker Kia is part of Hyundai. USD/KRW then at a low of 1530 has inched its way back to today's 1340. And the threat of North Korea and its nukes? Again a fresh perspective: they are not worried as if the North Koreans set them off, they will kill all the South Koreans but they will also kill themselves since Pyonyang is only 120 miles away from Seoul.
China
Chinese developer Evergrande USA filing for bankruptcy last week cannot be dismissed as a further chapter in what is an old story. The market is watching other major Chinese property developer Country Garden nervously as it has missed two interest payments and employs 300,000 people. Given that property is a fundamental of the Chinese psyche this is a big deal and as a reminder property accounts for a whopping 30% of the entire Chinese economy which has implications in turn for the global economy.
USD/CNY 7.2810.
What's Love Got To Do With It?
The come back album of Tina Turner was Private Dancer and this number stormed up the charts everywhere and became one of TT's staple anthems:

You must understand, though the touch of your hand makes my pulse react
That it's only the thrill of boy meeting girl, opposites attract
It's physical
Only logical
You must try to ignore that it means more than that

Oh-oh-oh, what's love got to do, got to do with it?
What's love, but a second-hand emotion?
What's love got to do, got to do with it?
Who needs a heart when a heart can be broken?

It may seem to you that I'm acting confused when you're close to me
If I tend to look dazed, I read it some place, I got cause to be
There's a name for it
There's a phrase that fits
But whatever the reason, you do it for me

Oh-oh-oh, what's love got to do, got to do with it?
What's love, but a second-hand emotion?
What's love got to do, got to do with it?
Who needs a heart when a heart can be broken?
Who?

I've been taking on a new direction
But I have to say
I've been thinking about my own protection
It scares me to feel this way
Discussion and Analysis by Humphrey Percy, Chairman and Founder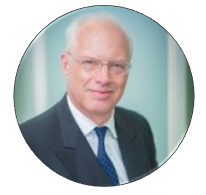 Click Here to Subscribe to the SGM-FX Newsletter