US Treasury Yields
Last night with the Dow selling off almost 400 points, the culprit was once again the spectre of still increasing US Treasury Bond yields which have hit fresh highs: 10 years at 4.72% and 30 years at 4.85%. 2 years firmly above 5% at 5.10%. USD firmer too.
EUR/USD 1.0450.
For Hire USA
Expected job openings for the August US labor market stats released last night were expected to be 8.8 million, but in the event there were 9.6 million vacancies at the end of August. That means that for every unemployed person there are 1.51 jobs available marginally down from 1.53 in July. The Job Openings and Labor Turnover Survey which is given the catchy acronym the JOLTS Report is closely watched as the September employment figures are due out this Friday and will be key in the Federal Reserve's decision making on the next move in interest rates whether a pause or yet another rise.
USD/JPY 148.76.
NSW, Australia
More than 82 fires were burning overnight in NSW including in the Sydney area and 17,000 hectares or 66 square miles in Victoria State were on fire. This is on the back of 37c temperatures…and this is only Spring in South East Australia.
USD/AUD 1.5865.
Greggs
Takeaway food outlet Greggs favored equally by the building trade and office workers alike for their sausage rolls and breakfast fare, is on manoeuvers: following strong post Covid sales figures and a foray into (pinch yourself) healthier vegan fare, Greggs is testing out some foreign fields to see if those markets would take to their product range. Some with good memories will recall that it was 15 years ago that the Greggs expeditionary force was forced to beat a retreat from Belgium. Let's hope that a flotilla of small boats is not required this time.
GBP/USD 1.2075.
Me and Bobby McGee
The comet that was Janis Joplin burnt brightly but was extinguished this day in 1970 when the husky voiced US chanteuse departed this world from the Hollywood Landmark Hotel fuelled by a lethal cocktail of heroin and alcohol just a few days after recording this number that was destined to be her greatest hit:
 
Busted flat in Baton Rouge, waitin' for a train
When I's feelin' near as faded as my jeans
Bobby thumbed a diesel down, just before it rained
And rode us all the way into New Orleans

I pulled my harpoon out of my dirty red bandana
I's playin' soft while Bobby sang the blues
Windshield wipers slappin' time, I's holdin' Bobby's hand in mine
We sang every song that driver knew

Freedom is just another word for nothin' left to lose
Nothin', don't mean nothin' hon' if it ain't free, no-no
And feelin' good was easy, Lord, when he sang the blues
You know feelin' good was good enough for me
Good enough for me and my Bobby McGee

From the Kentucky coal mine to the California sun
There Bobby shared the secrets of my soul
Through all kinds of weather, through everything we done
Yeah, Bobby baby, kept me from the cold

One day up near Salinas, Lord, I let him slip away
He's lookin' for that home, and I hope he finds it
But, I'd trade all of my tomorrows, for one single yesterday
To be holdin' Bobby's body next to mine

Freedom is just another word for nothin' left to lose
Nothin', and that's all that Bobby left me, yeah
But feelin' good was easy, Lord, when he sang the blues
That feelin' good was good enough for me, mmm-hmm
Good enough for me and my Bobby McGee
Discussion and Analysis by Humphrey Percy, Chairman and Founder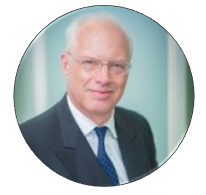 Click Here to Subscribe to the SGM-FX Newsletter