US Treasury Bonds
With the 10 Year now back over 4 at 4.07% and the 2 Year at 4.90%, the market has in the past week or so moved dramatically and is now anticipating the Federal Reserve to err on the side of caution and do what it has in fact been saying for the past six weeks: to raise rates further and hold them higher for longer than the market was expecting. USD strong at EUR/USD 1.0590.
British Pound
GBP under pressure yesterday falling a cent versus USD largely on the back of a strong USD despite the anticipation of a fillip for GBP on the back of PM Rishi Sunak's so far deft navigation of his own party with respect to the Northern Ireland agreement with the EU. GBP/EUR 1.1255.
China Growth
Signs emerging that the Chinese Government is planning for a much higher 6% growth target than previous 5-5.5% target levels. USD/CNY 6.90. Stronger signs that Chinese factories are rebounding plus sales of foreign company goods in China are also showing sharp upswings with reports reflecting that from Colgate Palmolive, Procter and Gamble, Reckitt Benkiser and Walmart among others. It does look as if the promised post Covid Chinese upturn has started.
Pret a Manger
A number that jumps out from UK sandwich chain, Pret with 429 outlets in the UK and 121 overseas which plans to double its stores by 2026: staff are receiving their 3rd pay rise in a year which brings a cumulative rise of 19%. Before pressing the wage inflation panic button, it is worth remembering two things: firstly Pret staff were horribly paid and secondly Pret is taking action ahead of a change in the minimum hourly rate to GBP 10.42 in April.
Staying Alive
Hard on the heels of a man surviving in the Northern Bolivian Amazon jungle for 31 days by eating worms, comes the Columbian man while repairing his boat being swept out into the Caribbean who survived on Heinz ketchup mixed with garlic for 24 days. Heinz were so pleased at the free publicity for their company that they have agreed to buy the survivor a new boat.
Nilsson Schmilsson
This was Harry Nilsson's 7th album and he managed to score three hit singles from it while narrowly losing out from winning album of the year to George Harrison for his Concert for Bangladesh which scooped the poll on both humanitarian and musical grounds. The best remembered song for Harry Nilsson ever came from this album:
Without You
No, I can't forget this evening
Or your face as you were leaving
But I guess that's just the way the story goes
You always smile but in your eyes your sorrow shows
Yes, it shows
No, I can't forget tomorrow
When I think of all my sorrow
When I had you there but then I let you go
And now it's only fair that I should let you know
What you should know
I can't live if living is without you
I can't live, I can't give anymore
Can't live if living is without you
I can't give, I can't give anymore
Have A Great Weekend!
Discussion and Analysis by Humphrey Percy, Chairman and Founder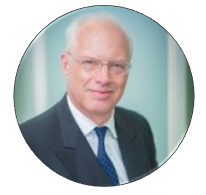 Click Here to Subscribe to the SGM-FX Newsletter