The August surge of 4.2% took the deficit to $73.3 billion last month. This is a sure sign of economic growth slowing from an annualised rate of 6.7% in Q2 which is further confirmed by the Atlanta Federal reserve forecasting economic growth of just 2.3% for Q3. The market is remarkably calm on what are very significant shifts in US economic growth-for the moment. EUR/USD at 1.1590.
This concept may sound unlikely to older readers who fondly recall those pre EU days when Italians asserted their libertarian rights by pushing wheelbarrows full of Lire towards the border at Lugano thereby avoiding paying Italian tax by lodging it in banks in that southerly part of Switzerland. But Italy claims that it is now moving towards satisfying the EU's call for tax reforms in Italy and curbing that sort of behaviour. As ever there is to be no hasty imposition of tax rules as taxable real estate values will remain unchanged until 2026 -at the earliest.
With RSA's largest metalworkers' union calling an indefinite strike on pay disputes, the industry is under pressure. The workers have called for an 8% increase followed by 2% each year for the following 2 years. The counter from the car industry is 4.4% plus 0.5% then 1% which is slightly more than current inflation. Car sales in RSA fell 30% last year and this halt in work by 155,000 car workers is causing fear for the future health of the country's car manufacturing industry. USD/ZAR at 15.03 with ZAR at its weakest level since August and before that March this year.
This day in 1991 somewhat improbably pop pixie Michael Jackson gave away Elizabeth Taylor at her wedding to Larry Fortensky, a construction worker. The marriage was not to last beyond 1997 and when asked why she had married so many times, ET said that she was a very moral person and would not sleep with any man unless she was married to him-that no doubt why she married 8 times to 7 different men over 47 years before she re-assessed her self-imposed moral code spending the last 14 years of her life as a singleton. Here is one of MJ's best songs released in 1983, Billie Jean:
She was more like a beauty queen from a movie scene
I said don't mind, but what do you mean, I am the one
Who will dance on the floor in the round?
She said I am the one, who will dance on the floor in the round
She told me her name was Billie Jean, as she caused a scene
Then every head turned with eyes that dreamed of being the one
Who will dance on the floor in the round
People always told me be careful of what you do
And don't go around breaking young girls' hearts
And mother always told me be careful of who you love
And be careful of what you do 'cause the lie becomes the truth
Billie Jean is not my lover
She's just a girl who claims that I am the one
But the kid is not my son
She says I am the one, but the kid is not my son
For forty days and forty nights
The law was on her side
But who can stand when she's in demand
Her schemes and plans
'Cause we danced on the floor in the round
So take my strong advice, just remember to always think twice
(Do think twice, do think twice)
She told my baby we'd danced 'til three, then she looked at me
Then showed a photo my baby cried his eyes were like mine (oh, no)
'Cause we danced on the floor in the round, baby
Discussion and Analysis by Humphrey Percy, Chairman and Founder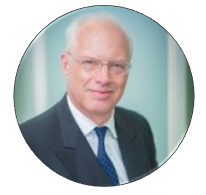 Click Here to Subscribe to the SGM-FX Newsletter