US Q1 Growth 
Expected to come in at plus 2%, US GDP yesterday afternoon only managed an anaemic increase of 1.1% which has given the gloom merchants further ammo as they point to this together with low house sales as evidence that the higher interest rate regime has stalled the US economy which will make it plunge into recession later in the year. The other side of the coin is that much of this slowdown in growth has been due to the US running down inventories of stock- in fact by as much as USD 138 Billion. Had those inventories stayed stable instead of shrinking as they have done, US Q1 GDP would have grown by 3.4%. Irrespective of all that, US interest rates are expected to rise by a further 25bps in May. The Recession debate continues.
EUR/USD 1.1005.
Argentina
The official Peso rate stands at USD/ARS 222 but those with USD can exchange on the black market at USD/ARS 470 which is prompting calls for a devaluation. At the end of last year, the black market rate stood at 342 so a marked detonation since then. Such a devaluation would of course stoke inflation since imports would become more expensive – inflation is already at 100%.
British Pound/Aussie Dollar
At GBP/AUD 1.8930 for GBP sellers, the current rate is a whopping 10% above its low just 6 weeks ago and GBP now at a 14 month high. Some brightness there Down Under for British Pound holders.
Feria de Abril 
Traditionally the big April festival in Seville, Spain is a time of pleasantly warm temperatures and cooling breezes. Not this year: 40c, hot winds and shade at a premium raising fears that this type of summer Seville weather so early in the year augurs climate change that may make this part of Spain uninhabitable if temperatures continue to rise.
Viva Las Vegas
This day in 1964 record label RCA released this number by the king, Elvis Presley. Anorak fact: Elvis only played the song live on two occasions and it took 28 years to go Gold which it duly did in 1992, 15 years after his untimely departure from this world.
VIVA LAS VEGAS!
Bright light city gonna set my soul
Gonna set my soul on fire
Got a whole lot of money that's ready to burn
So get those stakes up higher
There's a thousand pretty women waitin' out there
And they're all livin' the devil may care
And I'm just the devil with love to spare, so
Viva Las Vegas, Viva Las Vegas
How I wish that there were more
Than the twenty-four hours in the day
Even if there were forty more
I wouldn't sleep a minute away
Oh, there's black jack and poker and the roulette wheel
A fortune won and lost on ev'ry deal
All you need's a strong heart and a nerve of steel
Viva Las Vegas, Viva Las Vegas
Viva Las Vegas with your neon flashin'
And your one arm bandits crashin'
All those hopes down the drain
Viva Las Vegas turnin' day into nighttime
Turnin' night into daytime
If you see it once
You'll never be the same again
Discussion and Analysis by Humphrey Percy, Chairman and Founder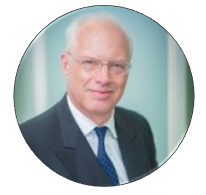 Click Here to Subscribe to the SGM-FX Newsletter