With jobless claims of 270,000-300,000 pundits are fully agreed that at that level the US labour market is signalling a recession. The thing is that jobless claims are consistently well below that and again this week have come in at 250,000 so the labour market is not pointing to a US recession and the labour market remains tight. In fact there are 1.8 vacancies for every unemployment claim in the US, so at this point the US economy is moving forward, is not stuttering and is definitely not stalling .
USD resilient USD/JPY 134.90
It really is the way you tell them: the EU inflation figure released yesterday of 8.9% would normally have the financially rigorous Northern Europeans reaching for their smelling salts and demanding action. Instead it was all a bit ho hum with a statement saying that of the 8.9% , 4.02% was higher energy costs and 2. 08% was more expensive food, alcohol and tobacco. So the implication was : strip that lot out and inflation was really 2.8%, so nothing to see here, move along please! That might work for a bit, but Europeans really are paying 8.9% more for the core basket of goods, so blithe statements from Mme Lagarde at the ECB will not cut it for long. EUR/USD 1.0150.
Only in Japan: in a bid to revitalise the economy, Japanese people aged 20-39 are being encouraged to drink more sake, beer, whiskey and wine . So pretty much everything as long as it's Japanese to boost both Japanese industry and tax take. Just shows how different economies in different time zones are being encouraged! London Gin anyone?!
Just earlier this week one of our readers had written to say he was regretting that he had missed the chance to fly supersonic as used to be possible with BA and Air France. Now comes the exciting news that American Airlines have ordered 60 Overture supersonic jets from a start up company called Boom and plan to introduce them into their fleet. Not renowned for being market leaders in the airways, clearly AA have overcome any qualms they might have had about all things green and supersonic and have seen a gap in the market for petrol heads like our SGM-FX Daily Brief reader. GBP/USD 1.2050.
It was this day in 1980 that a crowd of Alice Cooper fans less than pleased when given the news that the legendary rocker was cancelling his concert in Toronto demonstrated their displeasure in true rock n'roll fashion. Traditionally Canadians have a reputation for more moderate behaviour than their American cousins and are more likely to be mellow than destructive, but on that occasion the 14,000 fans rioted and smashed up the venue. Suiting actions to the words of the song, they ran amok (after school obv):
Well, we got no choice
All the girls and boys (girls and boys)
Making all that noise (ooh)
'Cause they found new toys
We can't salute ya
Can't find a flag
If that don't suit ya
That's a drag
School's out for summer
School's out forever
I'm bored to pieces
Well, we got no class
And we got no principals (ooh)
And we got no intelligence
We can't even think of a word that rhymes, well
We can't salute ya
Can't find a flag
If that don't suit ya
That's a drag
School's out for summer
School's out forever
I'm bored to pieces
No more pencils, no more books
No more teachers, dirty looks
Out for summer, out 'til fall
We might not come back at all
School's out for summer (detention)
Have a Great Weekend!
Discussion and Analysis by Humphrey Percy, Chairman and Founder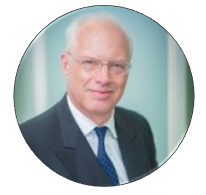 Click Here to Subscribe to the SGM-FX Newsletter