Why was the US jobs market weaker in April than expected and likely to remain so? With 7.5 million more people out of work than a year ago, the US is looking for answers as to why people are not getting back to work. The answers are likely to be: higher than usual unemployment benefits, a lack of available childcare and fear of contracting Covid. The White House and some economists are proponents of increasing wages -something that McDonalds did last week-but that in turn has lead to further inflation fears. Rising prices are already an issue in recent days as are the long queues for gasoline at filling stations.
This combination of unemployment and inflation was known as the Misery Index in the years of the Carter administration and President Biden will be nervous about repeating his Democrat predecessor's experience: Carter also experienced a 75% approval rating early in his presidency before being unceremoniously ousted in a landslide defeat.
At the end of last week, US equity indices bounced back with a very strong finish on Friday accompanied by a weaker USD at 1.2150 v EUR and 10 Year Treasury yields of 1.63%. Gold at $1843 and WTI Oil at $65.
Many of the 200 million audience will be unaware of where this year's Eurovision Song Contest is taking place but for the organisers this year throws up a whole host of challenges including the Dutch authorities capping the max number of any audience at 3,500.
8 Groups, 17 female solo singers, 13 male solo singers and 1 duo which in case you are wondering is the Danish entry comprise the line up. Strict segregation and quarantining rules are making it harder for the competitors to mingle and enjoy themselves in the many social events and after parties that are normally part of the circus that is Eurovision.
This year is the 65th competition and fans who relish the by now expected dramas will be reassured that despite everything, this year is maintaining that tradition: Belarus have been banned due to the political content of its song; the Cyprus entry is in trouble with the Cyprus Orthodox Church which claims that the song is promoting devil worship.
Next Saturday sees the final and the UK's James Newman will be hoping that he will join the ranks of those 5 acts who have won for the UK or maybe the 15 who have come second in the 64 years since 1957 when it all started. Anything to avoid those words: Nul points!
Ray Stevens captured the zeitgeist of the times with the then craze of streaking with this 1974 number that went straight to Number One. Known as a country, pop, gospel and novelty singer, Ray Stevens certainly qualified for the novelty designation with this song:
Hello, everyone, this is your action news reporter
With all the news that is news
Across the nation
On the scene at the supermarket
There seems to have been some disturbance here
Pardon me, sir, did you see what happened?
Yeah, I did
I's standin' over there by the tomaters
And here he come
Running through the pole beans
Through the fruits and vegetables
Nekkid as a jay bird
And I hollered over t' Ethel
I said, "Don't look, Ethel!"
But it's too late
She'd already been incensed.
(Here he comes)
Boogity, boogity
(There he goes)
Boogity, boogity
(And he ain't wearin' no clothes)
Oh, yes, they call him the Streak
(Boogity, boogity)
Fastest thing on two feet
(Boogity, boogity)
He's just as proud as he can be
Of his anatomy
He goin' give us a peek
Discussion and Analysis by Humphrey Percy, Chairman and Founder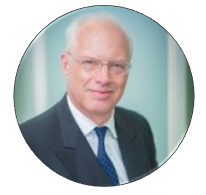 Click Here to Subscribe to the SGM-FX Newsletter