US Jobs
That's the thing about the weekly employment numbers: for every few times that they correspond to what the market broadly expects, there is a big surprise. Yesterday was just such an occasion: 220,000 new private sector jobs expected but 497,000 was the actual figure. Conclusion: US interest rate rises are not having much effect if any on the healthy US jobs market, so more rises in prospect. Off went the 3 US equity indices by approx 1% each, 2 year US Govt bonds now yielding 5.03% and gold down to $1,910.
EUR/USD 1.0890.
UK Interest rates
The multiple arguments regarding inflation, higher mortgage rates and the paucity of deposit rates offered by banks rumble on. Let's start with the good news: the IMF which has a long history since the 1970's of not exactly being forgiving to the UK, has stated that the UK will avoid recession and the economy will grow by 0.4% in the next year. That is counterbalanced by the above litany of less than good news with US investment bank JP Morgan yesterday unhelpfully positing that the ceiling for UK interest rates may be as high as 7%. Pausing on that for a moment and focusing on deposit rates, it is worth noting that the UK government had to pay up to finance itself for 2 years when it borrowed GBP 4 billion at yesterday's gilt auction. Instead of leaving surplus cash with your bank, why not buy a 2 year UK Government security yielding 5.67% for which, in case of need, there will be a ready market as opposed to a fixed term deposit in many/most cases yielding less with a bank.
California Wine
Worth USD 40 billion a year, the Californian wine trade is big business but one which is increasingly beset by forest fires due to extreme temperatures due to climate change. It is not just the damage caused by the fires burning through thousands of acres of the wine growing agricultural areas but also the taint damage done by the smoke from those fires. No one is willing to pay the often premium prices for smoke flavoured Cabernet Sauvignon wine. That's why many Californian wine growers are now adding an additional core skill to their wine making skill set: firefighting.
USD/JPY 144.25.
Dog ate my homework
In the dunce category of poor excuses one corker has been proffered by British tourist Ivan Dimitrov who claimed when he was apprehended by Italian police for carving his name on the wall of the Colosseum in Rome that he had no idea of its antiquity. A couple of lions to show him for what the Colosseum was once used as a reward for the feebleness of his excuse would not go amiss.
GBP/EUR 1.1720.
Whole Lotta Love
This day in 1980 Led Zeppelin played their final live concert in what was West Berlin and finished with this number. What it lacked in subtlety in the way of lyrics, it more than made up for it with that hypnotic rock anthem beat:
You need cooling
Baby I'm not fooling
I'm gonna send ya
Back to schooling
A-way down inside
A-honey you need it
I'm gonna give you my love
I'm gonna give you my love
Want to whole lotta love
Want to whole lotta love
Want to whole lotta love
Want to whole lotta love
You've been learning
Um baby I been learning
All them good times baby, baby
I've been year-yearning
A-way, way down inside
A-honey you need-ah
I'm gonna give you my love, ah
I'm gonna give you my love, ah oh
Whole lotta love
Want to whole lotta love
Want to whole lotta love
Want to whole lotta love
Discussion and Analysis by Humphrey Percy, Chairman and Founder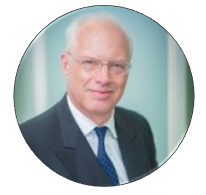 Click Here to Subscribe to the SGM-FX Newsletter