US Interest Rates
Nothing much new over the weekend other than while sifting thought the tea leaves from last week, we found that not one but two members of the FOMC, the rate setting and policy making committee of the Federal Reserve, advocated US interest rates staying higher for longer to crush inflation. Within their statements is the clear objective of returning inflation to within the 2% level. Now that may not sound like news given that 2% is indeed the official target rate of inflation in the USA, but in recent months there was more than a suggestion that the official inflation target rate would be re-set to between 3 and 4%. That seems after being flirted with, to have been abandoned and the doctrine of policy rigour has been re-established.
EUR/USD 1.0650.
Crude Oil
For as long as anyone can remember which is probably realistically in markets at least, about 20 years, the mantra has been that the oil price will be in large part dictated by the level of demand from China. Now that China's demand for oil is predicted to peak by 2027, that horizon is close enough for the market to be beginning to be impacted by the change due to China's reduced demand. So now oil buffs will have to be on top of India and South east Asia's needs rather than China's, as it is those economies that will become increasingly important drivers of the oil price.
Brent Crude $93.27.
Europe
Watch out later today for remarks from European Central Bank President Christine Lagarde. Given the delicate stage in EU interest rates, inflation, the weaker EUR and the ongoing immigration crisis, the markets and indeed her own officials are rightly nervous ahead of the presser. Mme Lagarde has form when it comes to making unguarded and unscripted comments which regularly bemuse markets.
EUR/JPY 158.05.
Olive Oil
In case you were wondering why your supermarket shelves contain less olive oil and at rather more expensive prices, here is a quick refresher on what is driving prices: Spain is the largest producer of olive oil in the world and instead of its normal crop of 1.3 million tonnes it managed less than half at 610,000. Having been beset by lower production caused by a drought due to soaring temperatures this year, the final insult to the industry have been several very large olive oil heists which have made olive oil extremely attractive to thieves. All in all the global price of olive oil has soared to a price of USD 8,900 per tonne which is an annual increase of over 100%.
GBP/EUR 1.1485.
My Girl
This day in 1964 ie 59 years ago the Temptations brought out this cracker of a song which is still going strong.

I've got sunshine on a cloudy day
When it's cold outside
I've got the month of May
I guess you'd say
What can make me feel this way

My girl, my girl, my girl
Talkin' 'bout my girl
My girl

I've got so much honey
The bees envy me
I've got a sweeter song
Than the birds in the trees
Well, I guess you'd say
What can make me feel this way

My girl, my girl, my girl
Talkin' 'bout my girl
My girl
Ohh ohh
Hey hey hey

Hey hey hey
Oh yeah

I don't need no money, fortune, or fame
I've got all the riches baby one man can claim
Well I guess you'd say
What can make me feel this way

My girl
Discussion and Analysis by Humphrey Percy, Chairman and Founder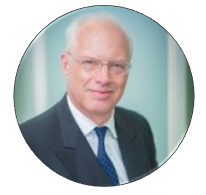 Click Here to Subscribe to the SGM-FX Newsletter