US Interest Rates
A frisson running through the Chartists among market operators due to 10 Year US Treasury yields having declined to 3.38%. By monitoring patterns and comparing those patterns to historical bond movements they have deduced that US interest rates have topped out and it's all downhill yield wise from here. The final factor in this reasoning was the emergence of a double top on the 10 Year chart. Apart from history not necessarily being a good indicator for the future, on this occasion there is the no small matter of US inflation which is still not under control.
EUR/USD 1.0760.
Chancellor Scholz
Highly unusual for the head of a G7 government to opine and reassure financial markets that a commercial bank headquartered in their country was sound. That happened on Friday night regarding Deutsche Bank. So many questions arising from that. The key conclusion however is that Germany has joined much smaller Switzerland in effectively underwriting its own banking system. Those who think that Chancellor Scholtz was restricting his remarks to just Deutsche Bank should be alert to it being very hard for him in the future to disassociate his comments and support from the other large banks within Germany such as Commerzbank. That genie is well and truly out of the bottle.
GBP/EUR 1.1365.
French Air Traffic Control
Long queues for CheckIn at London Gatwick on Saturday as long suffering British travellers steeling themselves for a less than friendly welcome at European destinations where it has become the norm rather than the exception for British passport holders to be processed after all other nationalities have been prioritised. Those queues on Saturday were due to the French ATC working to rule and causing flights across French airspace to be rerouted or rescheduled. Yesterday however en route to Malta it was an additional reason to French ATC being behind those still long queues: the Gatwick baggage handling computer system had been hacked. Further delays. 
GBP/USD 1.2230.
Politicising Time
No nothing to do with time lord Dr Who; this is the decision by the Muslim Prime Minister of Lebanon that clocks would not change on Saturday as scheduled in order to accommodate Muslims fasting and observing Ramadan. Lebanese Christians however who it should be remembered are also fasting, but in their case for Lent, have pressed ahead with the move on to Summer time. The result? Two Lebanese rival times depending on whether you are Muslim or Christian. Chaos with International Zoom meeting calls. As for Middle East Airlines: they are following the Government no change edict except for international scheduling when they have moved to Summer time. So that's all clear then!
Can You Feel The Love?
It was this day in 1995 that Elton John and Tim Rice won the Oscar for Original Song for this number from The Lion King.
There's a calm surrender
To the rush of day
When the heat of a rolling wind
Can be turned away
An enchanted moment
And it sees me through
It's enough for this restless warrior
Just to be with you
And can you feel the love tonight?
It is where we are
It's enough for this wide-eyed wanderer
That we got this far
And can you feel the love tonight
How it's laid to rest?
It's enough to make kings and vagabonds
Believe the very best
Discussion and Analysis by Humphrey Percy, Chairman and Founder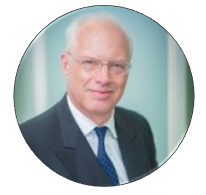 Click Here to Subscribe to the SGM-FX Newsletter