US Inflation
One puzzle for the markets is, if US inflation has been crushed by the Federal Reserve as is claimed, why then does the Fed stick to its tough talking hawkish rhetoric on inflation? The answer is that while US inflation was expected to be at 3.3% last night, core inflation is stuck stubbornly at 4.1% which is twice the Fed's 2% target. That is why yesterday's release was so closely watched. In the event it came in at 3.2% which while marginally better underlines the stubborn inflation worry. Never mind that, the market soared on this better number with USD weakening sharply.
EUR/USD 1.0890.
Japanese Yen
The Japanese Yen was at its 33 year low established in October 2022 with USD/JPY 151.75 before the US inflation release yesterday, and markets expecting the Bank of Japan to wade in with Yen buying should it fall further from here. Finance Minister Shunichi Suzuki has said that excessive swings are undesirable which could be interpreted as tacit acceptance that the Yen will be allowed to fall further gently rather than abruptly, or, that the Bank of Japan is about to unleash a wave of Yen buying to return the currency to more comfortable territory for the BoJ between 130 and 140. As of now the market is still in the latter camp for historic reasons.
USD/JPY 150.80.
Global Talent Competitiveness Index 2023
Where do the world's best and brightest go? the answer is at Number 1: Switzerland and 2: Singapore. 3; USA. 4; Denmark and 5; Netherlands. China is at 40 and India at 103. The UK on the other hand is at 10 and Australia 8.
GBP/AUD 1.9298.
McDonalds
Improbable but true: McDonalds is getting into shoes as it plans to launch a range of clogs in a collaboration with Crocs. The line up features 3 classic Crocs and one Crocs sandal based on McDonalds mascots Grimace, Hamburger and Birdie sporting the classic red and yellow McDonalds' colours. The shoes will cost $70-75 and matching socks, if you must, will set you back $20. When these fashion icons are released, you will be able to buy them at any Crocs outlet.
GBP/USD 1.2425.
Bed Peace
Those readers keen on rock history or simply those with good memories will remember that John Lennon spent a lot of 1969 in various peace bed ins. This particular peace bed in took place in Montreal, Canada in 1969 and a cardboard placard from that era with the two words Bed Peace went under the hammer at auction this day in 2012, 43 years after the event. Despite the fact that it was doubtless somewhat bedraggled (no pun) after so much time had elapsed, an anonymous telephone bidder snapped up the placard for USD 155,600. It all goes to show that there is indeed a price for everything plus of course there's nowt so queer as folk. Here is John Lennon with the Plastic Ono Band:
Two, one-two-three-four!
Ev'rybody's talking 'bout
Bagism, Shagism, Dragism, Madism, Ragism, Tagism
This-ism, that-ism, is-m, is-m, is-m
All we are saying is give peace a chance
All we are saying is give peace a chance
Hit it
C'mon, ev'rybody's talking about
Ministers, sinisters, banisters and canisters
Bishops and Fishops and Rabbis and Popeyes and bye-bye, bye-byes
All we are saying is give peace a chance
All we are saying is give peace a chance
Let me tell you now
Ev'rybody's talking 'bout
Revolution, evolution, masturbation, flagellation, regulation, integrations
Meditations, United Nations, congratulations
All we are saying is give peace a chance
All we are saying is give peace a chance
Ev'rybody's talking 'bout
John and Yoko, Timmy Leary, Rosemary, Tommy Smothers, Bobby Dylan, Tommy Cooper
Derek Taylor, Norman Mailer, Alan Ginsberg, Hare Krishna, Hare, Hare Krishna
All we are saying is give peace a chance
Discussion and Analysis by Humphrey Percy, Chairman and Founder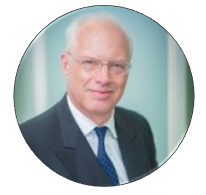 Click Here to Subscribe to the SGM-FX Newsletter