US Federal Reserve
In what investors in the US market are trusting will be the triumph of hope over history, the prevailing sentiment can be boiled down to being pinned on the following: pause-the Fed to hold off on further rate rises; peak-the hope that inflation and rates have indeed peaked; pivot-the hope that far from raising rates further, the Fed will reverse policy and cut rates; and lastly put- the Fed and indeed all central banks will continue to support equity and property markets to prevent a full blown financial crisis. All this despite Chairman Powell making it clear that some of the above are just that: hopes.
EUR/USD 1.0675.
Markets
A quick round up at the start of the week: WTI oil on NYMEX at $77.65, Gold at $1865, 10 Year Bonds: US 3.60%, Germany 2.30%, Japan 0.50%, UK 3.26%. GBP/USD 1.2050 and GBP/EUR 1.1290.
Generation Z
18-29 year olds is the sector demographic that has most cut its discretionary spending in the post Covid UK cost of living crunch. This data has emerged from analysis provided by Barclaycard which while admittedly anecdotal is nevertheless telling. Perhaps unsurprising given the fact that this age group has had the least time to build up a reserve sufficient to counter a longer period of rising prices, mortgage rates and still high inflation.
For everyone's sake the hope is that Generation Z does not just cut spending but is simultaneously working hard to generate wealth.
Airlines
Economy fares are up by an average of 36%, flights to New Zealand are up 81%, to South Africa up 42% in economy and 70% in business.. Overall bookings are down 22% in Q1 2023 versus the same Quarter in 2019. While 64 airlines have ceased trading since 2020, it should be remembered that airlines even before the pandemic went bust-for example in 2018, 18 global airlines went to the wall. As with any competitive market, weaker members do not survive. In 2023 so far it has been Flybe and Norwegian carrier Flyr.
Heart of Stone
This, one of the Rolling Stones' best numbers was a smash in 1965 when their third album rocketed up the charts upon release this day all those years ago:
There've been so many girls that I've known
I've made so many cry and still I wonder why
Here comes the little girl
I see her walking down the street
She's all by herself
I try and knock her off her feet
But, she'll never break, never break, never break, never break
This heart of stone
Oh, no, no, this heart of stone
What's different about her? I don't really know
No matter how I try I just can't make her cry
'Cause she'll never break, never break, never break, never break
This heart of stone
Oh, no, no, no, this heart of stone
Don't keep on looking that some old way
If you try acting sad, you'll only make me glad
Better listen little girl
You go on walking down the street
I ain't got no love, I ain't the kind to meet
'Cause you'll never break, never break, never break, never break
This heart of stone
Oh, no, no, you'll never break this heart of stone darlin'
No, no, this heart of stone
You'll never break it darlin'
You won't break this heart of stone
Oh no no no
You better go
You better go home
'Cause you'll, you'll never break this heart of stone
Discussion and Analysis by Humphrey Percy, Chairman and Founder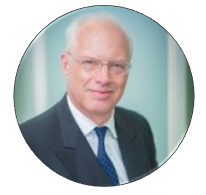 Click Here to Subscribe to the SGM-FX Newsletter