US Equity Markets
With the US S&P Index up 13% half way through the year, statisticians have been out over the weekend and have pronounced that there should be further positive news in H2 2023. In the 22 instances that the S&P has managed 10%+ gains in HI since 1950, the median gain for H2 is 8%.
USD/JPY 144.30.
Apple
With Apple shares at $193, the value of the company has reached USD 3.05 trillion a new high for the shares. A look at the graph shows that if you had bought (and held) in Q1 2020 you would have tripled your money; if you had invested at the beginning of 2022, you would now be back to par; lastly if you had bought at the beginning of 2023, you would be up 50% in just 6 months. With the company expecting further growth, new products and new markets, the story is by no means over for what is a truly great global company.
EUR/USD 1.0910.
People's Bank of China
Deputy Governor of China's Central Bank Pan Gongsheng has been moved to become Chairman of the Communist Party. Markets have watched him carefully in his role as Deputy Governor with responsibility for the management of the immense Chinese foreign exchange reserves reported as being USD 3,120 billion as at 31-12-22. However with the expected retirement of PBOC Governor Yi Gang in the next couple of years, the smart money is on Pan Gongsheng being his successor as Governor. With the post Covid China boom stuttering and the Chinese Communist Party tightening its grip on the Central Bank, these moves will be key to the ongoing march towards economic supremacy.
USD/CNY 7.2515.
USD13 million per night
That is the average of what Taylor Swift is grossing on her current tour which is on track to earn a total of USD 1 billion which is the first time ever that has happened and puts the chanteuse at the very top of the performing pop tree. For those not aware, touring and merchandise sales has for some time eclipsed album sales due to changes in listening behaviour. And the cost of seeing Taylor Swift live? USD 254.
GBP/USD 1.2705.
Don't You Want Me
This day in 1982 Human League started a run at the top of the US and the UK charts which meant that it was THE hot hit that summer of 1982. Here it is again:
You were working as a waitress in a cocktail bar
When I met you
I picked you out, I shook you up
And turned you around
Turned you into someone new
Now five years later on you've got the world at your feet
Success has been so easy for you
But don't forget it's me who put you where you are now
And I can put you back down too.
Don't. Don't you want me?
You know I can't believe it when I hear that you won't see me
Don't. Don't you want me?
You know I don't believe you when you say that you don't need me
It's much too late to find
When you think you've changed your mind
You'd better change it back or we will both be sorry
Don't you want me, baby?
Don't you want me? Oh!
Don't you want me, baby?
Don't you want me? Oh
Discussion and Analysis by Humphrey Percy, Chairman and Founder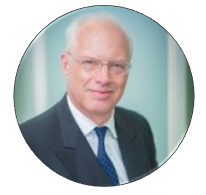 Click Here to Subscribe to the SGM-FX Newsletter