US Economy
More over the weekend about good prospects for H2 in the US economy: talk now of a rolling expansion rather than a rolling recession. Positive house prices, strong labour markets and the resilience of the US economy to absorb the recent succession of interest rate rises have given rise to this latest positivity.
EUR/USD 1.0970.
US/China Talks
Apart from Treasury Secretary talking about the perma frost temperature in trade relations between the two nations, the following topics are almost certainly on the agenda given the marathon meetings taking place in Beijing:
Taiwan
Technology 
Climate
National Security 
Worth keeping an eye out for communiques on all of those:
USD/CNY 7.2205.
McIndia
Faced with the price of tomatoes having risen by over 400%, McDonalds are dealing with this in north and east India at outlets of the Golden Arches where onions and tomatoes are dietary staples : they have decided to remove tomatoes from their products entirely. It is unclear how this will go down or rather not go down when their clientèle queue up for their McSpicy Paneers, McAloos or their Dhosa Marsalas.
USD/INR 82.60.
Hard Cheese
At 22.9kgs the average per capita annual consumption by each and every Swiss citizen sounds a lot- must be all that fondue and raclette. For the first time in 2023 Switzerland will import more cheese than it produces. This sea change in the Swiss cheese market has been a long time coming: the market was liberalised in the 1990's and then in April of this year a court ruling astonishingly made Gruyère cheese no longer Swiss. Instead it is now a generic name which allows anyone to label their cheese as Gruyère which in turn has opened the floodgates in particular in the USA where respect for Gruyère that very definition of Swiss cheese means little.
USD/CHF 0.8880.
Believe
After just 10 days of marriage to Greg Allman, this day in 1975 Cher sued him for divorce only to change her mind a few days later. The marriage survived a further four years before hitting the rocks. Cher's side of things is encapsulated here:

No matter how hard I try
You keep pushing me aside
And I can't break through
There's no talking to you

It's so sad that you're leaving
It takes time to believe it
But after all is said and done
You're gonna be the lonely one, oh

Do you believe in life after love?
I can feel something inside me say
I really don't think you're strong enough, no
Do you believe in life after love?
I can feel something inside me say
I really don't think you're strong enough, no

What am I supposed to do?
Sit around and wait for you?
Well, I can't do that
And there's no turning back

I need time to move on
I need a love to feel strong
'Cause I've had time to think it through
And maybe I'm too good for you, oh

Do you believe in life after love?
I can feel something inside me say
I really don't think you're strong enough, no
Do you believe in life after love?
I can feel something inside me say
I really don't think you're strong enough, no
Discussion and Analysis by Humphrey Percy, Chairman and Founder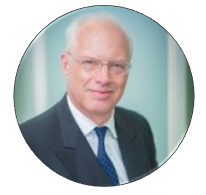 Click Here to Subscribe to the SGM-FX Newsletter