US Economy
The US job figures on Friday most certainly set the cat among the pigeons: with non farm payrolls expected to be up by 187,000 and the market's expectation that Chairman Powell of the Federal Reserve was talking the talk rather than walking the walk when he had said last Wednesday that rates were still going to have to rise and that the Fed would rather raise rates too much rather than risk letting inflation linger longer. When the payroll figure came out 3 times as strong as expected with an increase of 517,000, the rather cost Goldilocks scenario embraced by the markets came to an abrupt halt. Realization set in: the US economy is much stronger than the markets thought and when the Chairman of the Federal Reserve said that the rate rise cycle was not over, he meant just that.
EUR/USD 1.0790.
The Saudi Arabia of Milk
Due to New Zealand's agricultural economy and its high cattle quotient, this unlikely title has been given to the country which is heavily skewed to dairy. That would not perhaps be a headline grabber if NZ led by Jacinda Ardern had not signed up to achieve a carbon neutral economy by 2050. That means that methane produced by cattle digesting grass will have to decline by 47%. The realization has dawned that the only way to achieve that is for dairy herds to be cut commensurately which in turn means that many farms will simply be uneconomic. Drastic for the NZ economy and no coincidence that Jacinda Ardern managed the feat of moving from being the most admired politician in the world to losing her job in less than 2 years. USD/NZD 1.58.
China
Plenty of stories this weekend about the Chinese government being prepared to sacrifice some of its qualms about some business practices in particular in the domestic real estate market which had such a torrid time as buyers pulled out and prices fell just over a year ago. The Chinese government has shifted its priorities it is clear to getting the economy going again above other considerations. The IMF was swift to warn that there remained plenty of reform necessary in the Chinese real estate market which remains hugely over borrowed. USD/CNY 6.7730.
Japan
In what seems to some market observers as a Canute type strategy of defying nature, the Bank of Japan continues to ignore calls for higher interest rates and to maintain its ultra low yield curve control program by buying bonds. Two things stand out, firstly the FX intervention and bond buying program has dramatically increased the size of the BoJ's mark to market losses in the past few months and secondly the absolute amount of that unrealized mark to market loss: USD 68 billion. JPY slipping after a snap back at the end of last year and now USD/JPY 131.15.
What I've Done to Deserve This
This day in 1988 Dusty Springfield returned to the US Top 10 for the first time for 19 years when she joined the Pet Shop Boys by duetting on this one:
You always wanted a lover
I only wanted a job
I've always worked for a living
How am I gonna get through?
How am I gonna get through?
I come here looking for money
Got to have it
And end up leaving with love, oh, oh
Now you've left me with nothing
Can't take it
How am I gonna get through?
How am I gonna get through?
I bought you drinks, I brought you flowers
I read you books and talked for hours
Every day, so many drinks
Such pretty flowers, so tell me
What have I, what have I, what have I done to deserve this?
What have I, what have I, what have I done to deserve this?
What have I, what have I, what have I
Since you went away I've been hanging around
I've been wondering why I'm feeling down
You went away, it should make me feel better
But I don't know, oh
How I'm gonna get through? (What have I, what have I, what have I done to deserve this?)
Discussion and Analysis by Humphrey Percy, Chairman and Founder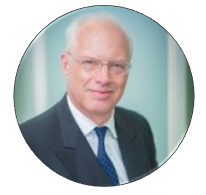 Click Here to Subscribe to the SGM-FX Newsletter