The dollar rose 0.1% against the index basket to 92.25 and 10 year Treasury Yields reached 1.36% (the July 14 high was 1.42%). EUR stood at $1.1840. Oil WTI down almost a cent at $68.50 with evidence that consumption remains subdued in the major importing countries.
Frosts and mildew fungus mean that France is braced for its wine industry having its worst harvest for 50 years and its lowest wine volume since 1970. Particularly badly hit are vines growing the Chardonnay grape which is of course widely used in making Champagne. Also affected are vines growing the Merlot grape. The French wine industry was already suffering due to US trade tariffs which has impacted imports. While prices will undoubtedly rise in some sectors, due to the build up of stocks in the past 18 months due to the pandemic, shortfalls in supply will be countered by large amounts of stock from the past 2 harvests which would normally have been taken up by the restaurant industry.
Ahead of the festival season which continues for the next 2 months, India is anticipating a third wave of the Covid virus. With 33.1 million cases and 441k deaths India is the second worst affected country after the USA. At 73.43 v USD the INR is currently at the top end of its trading range of the past year.
It may have passed you by but this company incorporated in both the USA and Cambridge, UK earlier this year is developing biological reprogramming technology which will rejuvenate cells in the human body. In other words Altos Labs is seeking the elixir of life which could prolong human lifespans by 50 years. Before you call your pension advisor and reset your retirement plans, the experiments have had mixed results with some mice tested behaving in a younger way but others developing cancerous tumours with less happy outcomes. Jeff Bezos, the founder of Amazon is a believer and has invested in Altos Labs-but there again he can afford it. As he tellingly wrote to Amazon shareholders when he stepped down earlier this year: "Staving off death is a thing you have to work at." He clearly is.
"You can't move mountains by whispering at them."
We owe this gem to the artistic singer, songwriter and dancer, Pink who came out with this Delphic insight rather than sticking to her knitting as she should have done. Here is one of her best if not her very best song from 2012: Just Give Me a Reason:
Right from the start
You were a thief, you stole my heart
And I, your willing victim
I let you see the parts of me, that weren't all that pretty
And with every touch you fixed them
Now you've been talking in your sleep oh oh
Things you never say to me oh oh
Tell me that you've had enough
Of our love, our love
Just give me a reason, just a little bit's enough
Just a second we're not broken just bent, and we can learn to love again
It's in the stars, it's been written in the scars on our hearts
We're not broken just bent, and we can learn to love again
I'm sorry I don't understand
Where all of this is coming from
I thought that we were fine (oh we had everything)
Your head is running wild again
My dear we still have everythin'
And it's all in your mind (yeah but this is happenin')
You've been havin' real bad dreams oh oh
You used to lie so close to me oh oh
There's nothing more than empty sheets between our love, our love
Oh our love, our love
Just give me a reason, just a little bit's enough
Just a second we're not broken just bent and we can learn to love again
I never stop, you're still written in the scars on my heart
You're not broken just bent and we can learn to love again
Oh tear ducts and rust
I'll fix it for us
We're collecting dust, but our love's enough
You're holding it in
You're pouring a drink
No nothing is as bad as it seems
We'll come clean
Just give me a reason just a little bit's enough
Just a second we're not broken just bent and we can learn to love again
It's in the stars, it's been written in the scars on our hearts
That we're not broken just bent and we can learn to love again
Just give me a reason, just a little bit's enough
Just a second we're not broken just bent, and we can learn to love again
It's in the stars, it's been written in the scars on our hearts
That we're not broken just bent, and we can learn to love again
Oh we can learn to love again
Oh we can learn to love again
Oh that we're not broken just bent and we can learn to love again
Discussion and Analysis by Humphrey Percy, Chairman and Founder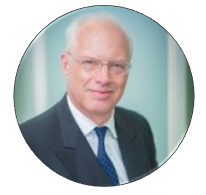 Click Here to Subscribe to the SGM-FX Newsletter