In late May the Dollar Index stood at the year's low of 90.00 having been up to 93.19 in late April. Now back to 92.80 the US Dollar has benefitted and especially so versus the AUD and the CNY. Net long US Dollar positions are at their highest levels since May 2020 and with EUR/USD still around 1.1770, there would be so called capitulation from stale short US Dollar position takers should that fall through 1.1700.
Durban, Port Elizabeth, Cape Town and Ngqura have all been subjected to cyber attack, sabotage and security intrusion and forced logistics company Transnet to declare force majeur with immediate effect at the end of last week meaning that due to circumstances beyond their control they were unable to deliver on their obligations. That is fortunately for South Africa's beleaguered economy beginning to change with progress being made to restore its I.T. systems leading to the hope that the force majeur clause will be lifted in the next days. USD/ZAR 14.85 just a little stronger than on Monday.
Campari makers of the eponymous drink together with the trendy spritzer mix, Aperol has seen H1 2021 sales rocket up by 37% to EUR 1 billion as home drinking has soared, more than taking up the slack of hospitality venues being shut. The Milan Index is down a measly 0.6% while Campari shares are up by 5.18%. With a market cap of EUR 13 billion, Campari has given its shareholders a total 16% return when annualised in the past 20 years.
It was this day in 1976 that this song went gold and subsequently went on to platinum for Californian group the Steve Miller Band selling over 1 million copies. Founded in 1966 the band are still going strong today. Appropriate for such longevity plus some aspirational lyrics:
Doo doo doo-doo
(Tick tock tick) Doo doo doo-doo
(Tick tock tick) Doo doo doo-doo
(Tick tock tick) Doo doo doo-doo
Time keeps on slippin', slippin', slippin'
Into the future
Time keeps on slippin', slippin', slippin'
Into the future
I want to fly like an eagle
To the sea
Fly like an eagle
Let my spirit carry me
I want to fly like an eagle
'Til I'm free
Oh, Lord through the revolution
Feed the babies
Who don't have enough to eat
Shoe the children
With no shoes on their feet
House the people
Livin' in the street
Oh, oh there's a solution
Discussion and Analysis by Humphrey Percy, Chairman and Founder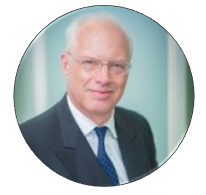 Click Here to Subscribe to the SGM-FX Newsletter