US Dollar
A positive day for the USD yesterday with the greenback reaching EUR/USD 1.0735 and GBP/USD 1.2559 on global economic growth jitters. For the first time for some months the words "safe haven" were used in conjunction with the US Dollar. Sager observers have always regarded the USD as the global reserve currency par excellence.
USD/JPY 147.75.
Oil
A fillip to the oil price yesterday with WTI Nymex up $1.87 to $87.40 not on a sudden surge in global demand nor it transpired on the latest story suggesting the Chinese economy was about to flex its muscles. Instead of any of that it was due to the Kingdom of Saudi Arabia announcing that it would leave its daily reduction of 1 million barrels in place until the end of 2023.
Lithium
A snag is developing on the EV front and its dependency on lithium for battery power: as soon as 2025 it is predicted by analysts at Fitch BMI at least that the world will move into the realm of demand outstripping supply. China's voracious demand estimated at an average growth rate of 20.4% each year between 2023 and 2032. China as the world's third largest producer of lithium can only manage a growth in supply of 6% each year. Present annual global production of lithium stands at 540,000 tonnes and demand is predicted to be 3 million tonnes by 2030. So before you ditch your gas guzzling clunker….
Rolls Royce Spectre
For a snip at GBP 382,000 you could be the owner of the new all electric Coupe called Spectre from Rolls Royce. If that sounds expensive-and it does- it is positively modest in comparison to the Rolls Royce La Rose Noire Droptail which as the world's most expensive and exclusive car is available at the reassuringly expensive price of GBP 25 million. Alternatively you could instead buy 65 Spectres for the same price. Or rather a much greater number of more normal motors!
Material Girl
This day it was in 2011 that a Californian judge ruled against Madonna when she claimed that she had the sole right to Material Girl as a trading name for her clothing line because she had written a song of the same name back in 1985. Not so said the judge which meant that a Los Angeles retailer that had been using the name for its line of clothing could continue to do so.
Some boys kiss me
Some boys hug me
I think they're ok
If they don't give me proper credit
I just walk away
They can beg and they can plead
But they can't see the light (that's right)
'Cause the boy with the cold hard cash
Is always Mister Right
'Cause we are living in a material world
And I am a material girl
You know that we are living in a material world
And I am a material girl
Some boys romance
Some boys slow dance
That's all right with me
If they can't raise my interest then I
Have to let them be
Some boys try and some boys lie but
I don't let them play (no way)
Only boys who save their pennies
Make my rainy day
'Cause we're living in a material world
And I am a material girl
You know that we are living in a material world
And I am a material girl
Living in a material world
And I am a material girl
You know that we are living in a material world
And I am a material girl
Discussion and Analysis by Humphrey Percy, Chairman and Founder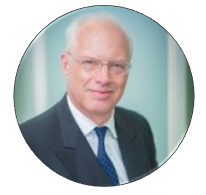 Click Here to Subscribe to the SGM-FX Newsletter