US Debt Ceiling Crisis 
As we have written in the past weeks, the USA may be unable to pay its bills under the current debt ceiling limit as soon as June 1st ie just over 2 weeks away. Apart from the safe havens of Swiss Francs (CHF) and Gold, there is another area of the market that performed well when this last blew up in 2011. The long end of the US Treasury market may be the place-to-place assets in the event that the Debt Ceiling debate is not resolved in time. the reason for that is that while there may be uncertainty and dislocation at the shorter end of the yield curve for some time, no-one believes that the USA can or will not pay its coupon dues on longer term Government Bonds.
EUR/USD 1.0845
Turkey
You would think that a teetering economy, 40% inflation and a currency at a 20-year low was a poor backdrop to a ruling party and a President seeking re-election. Yesterday President Erdogan of Turkey set off to the polls in Turkey to prove that contention wrong in the same way that he has sought to disprove the unanimous view of non-Turkey economists who believe his low interest rate policy to be a rolling disaster. The opposition has coalesced around the 74-year-old leader of the CHP Party Kemal Kilicdaroglu who is viewed as an interim candidate until a new leader emerges to restore Turkey's economy and its currency. USD/TRL 19.58.
Coffee
As all coffee drinkers have noticed, their cup of morning Joe has risen sharply in price over the past year. Arabica beans the more expensive variety normally sold in cafes are judged to be better quality, but the more affordable robusta variety are in short supply due to farmers focusing on more cash generative crops such as avocados and durians in Vietnam, the world's largest producer of coffee. Vietnam produced the smallest coffee crop in the past four years last year as a result of this shift away from growing robusta beans. 
Eurovision
Far be it for SGM-FX to say I told you so, but readers of Friday's Daily Brief who followed the tip for the winner of Eurovision 2023 would have made out if not handsomely (she was the favourite after all) but certainly ended up SEK in if they had backed Loreen with her winning song Tattoo. Just saying.
Pink Floyd
This day in 1971 billed as a super concert, US group Mountain (including Felix Papalardi), Pink Floyd (Waters, Barrett, Gilmour, Waters, Mason) and the Faces with front man Rod Stewart played at the Crystal Palace Bowl in South London. The bands played in front of a large pond and Pink Floyd set off a number of flares and smoke bombs in the water that killed the fish that until then had enjoyed life in the pond. Pink Floyd were billed for the fish-doubtless a drop in the ocean for them. One of the best songs from those distant times is Astronomy Domine which may have caused the trouble with the pond as well as substantial substance abuse for the band:
Lime and limpid green, a second scene
Now fights between the blue you once knew
Floating down, the sound resounds
Around the icy waters underground
Jupiter and Saturn, Oberon, Miranda and Titania
Neptune, Titan, stars can frighten
Blinding signs flap,
Flicker, flicker, flicker blam, pow, pow
Stairway scare, Dan Dare, who's there? Lime and limpid green, the sounds around
The icy waters under
Lime and limpid green, the sounds around
The icy waters underground
Discussion and Analysis by Humphrey Percy, Chairman and Founder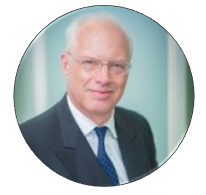 Click Here to Subscribe to the SGM-FX Newsletter